What is the Best Vacation Rental Website Template?
There is no question that vacation rental property management companies must have a good website to be competitive - especially as industry listing portals continue to consolidate and change. As Andrew McConnell, CEO of Rented.com said in a recent VRMA article,
"These mergers and acquisitions are not only moving to expand inventory for major OTAs or property managers; we've likewise seen consolidation and convergence across accommodation "categories" and across geographies.

As we've said before, the classification of "hotels," "motels," "bed and breakfasts," and "vacation rentals" are nothing but false constructs, and with the consolidation and convergence of major companies, the accommodation industry appears to be recognizing this."
Kigo's "Even the Best Vacation Rental Websites Need SEO" states:
"When designed properly, a great website has the potential to considerably enhance your marketing efforts, while increasing the number of conversions."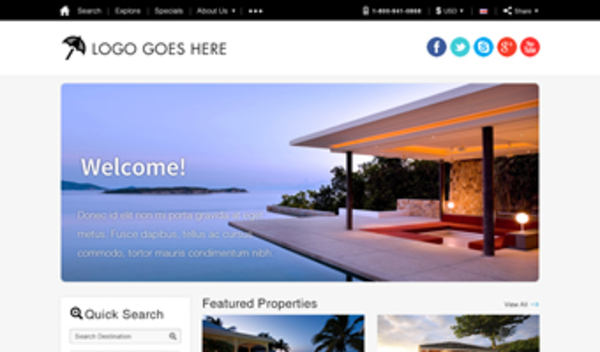 Well-designed websites increase bookings.
The question becomes then, where do you go to find a great website design? A quick web search reveals that there is no shortage of options for website templates from which to choose. It is easy now for anyone and everyone to have a website. But, the question is, do you want just any website, or are you looking for the best vacation rental website you can have?
Defining the "Best"
What exactly constitutes the "best" vacation rental website? The simple truth is that the best vacation rental website template is the one that best represents the unique nature of your properties and the brand of your property management company.
Kigo has options from templates to a fully customized site. Unlike general website templates, Kigo's sites are built specifically for the vacation rental home industry, which makes Kigo's websites already miles ahead in terms of being a great fit for your property management company.
Why It Matters
Kigo's "5 Benefits of Kigo Vacation Rental Websites" notes: "To ensure your website stands out among the rest, it needs to possess the design features and functionality that will drive in traffic and generate conversions. Kigo websites are ideal for rental agencies because they are optimized to bring in business, while providing automation tools to simplify marketing and management."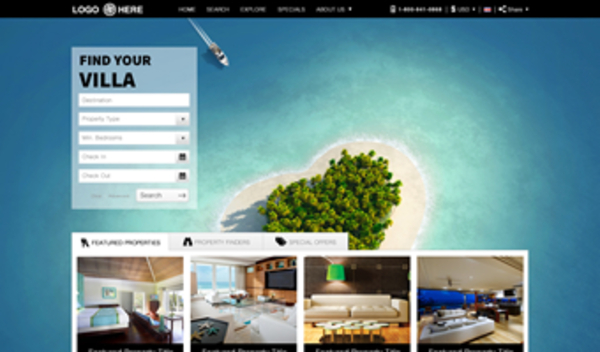 Kigo website designs prompt bookings.
Your vacation rental website, then, is a workhorse for your property management company. A well-designed website increases bookings, enhances your marketing campaigns, reduces your workload, and pulls in mobile traffic with a responsive design.
With so much riding on the design of your website, what options are available to you?
Take a Free Test Drive of Kigo
Try Kigo for yourself and see why it's the trusted solution for thousands of vacation rental professionals worldwide.
Get a Standout Website Custom-Made to Convert
Want more? Drive bookings to your business with the ultimate tool for any vacation rental business, a Kigo "Best" website package. Kigo Best websites are tailored for your vacation rental business, designed to generate reservations and integrate with our powerful Kigo software.
The Kigo Digital Marketing team will prepare and create your website, working closely with you to turn your design and ideas into a stunningly beautiful and effective finished product, unique to your business.

Kigo's custom web designs establish your brand and support your marketing efforts
Our best vacation rental websites are designed to grow with your business and keep up with the latest in web design trends. If you want to take your business to the next level, this is the option for you.
What Makes Kigo's "Best" the Best?
What makes Kigo-designed websites so great? Kigo sites:
are search engine optimized, meaning that your properties will be found
integrate seamlessly with Kigo's powerful booking engine and reservation system
are designed to establish and showcase your unique brand
are built by a team of website design and vacation rental experts who focus on converting visits into bookings
Are you ready for the best vacation rental website for your properties?
To see the templates and functionality Kigo provides, schedule a demo today.