SEO and Social Media Marketing for Vacation Rentals: Tips and Tricks
In a world where your website can make or break your vacation rental home bookings, great SEO practices and social media marketing take center stage. After all, if no one sees your site, your booking chances are basically dead in the water.
What Vacation Rental Managers Need to Know about SEO
Kigo's "Choosing Your Ultimate SEO Keywords" imparts this basic truth: "The basic crux of SEO and keyword ranking is that the more popular and relevant a keyword is, the harder it is to rank for it."
That is where your SEO strategy comes in. Why try to compete with large listing portal sites for the most competitive keywords when you can rank higher for a less competitive phrase?
Great SEO strategy is essential to marketing success.
Vacation Rental Website SEO Success Story
The article continues: "Find the sweet spot between popularity of searches and competition ... Look at the number of searches for terms you would associate with your site and choose options that offer enough results without the major competition of the most searched term."
Does this approach really work? Consider this Kigo Success Story, which discusses how search engine optimization resulted in AmsterdamBookNow.com ranking on the first page of Google results for the keyword phrase "Houseboats Amsterdam". By focusing on a variation of a popular keyword phrase, AmsterdamBookNow.com was able to boost bookings from free organic traffic.
This illustrates how tweaking your keywords just a bit can cause your ranking to soar and bring in more bookings for your vacation rental properties.
Good SEO Is About More than Rankings
Why is it so important to be on the first page of Google search results? Contrary to what you might assume, a high ranking in and of itself is not the most important thing to consider. Being on the first page is important for another reason as well. Simply put, the first page is where the majority of all clicks happen.
SEO software publisher Keylimetoolbox.com conducted a study of 4,896,866 keywords and measured the average click-through rates (CTR) by industry. While the click-through rate for the number one ranked brand name keyword search result was 21 percent, they found that being in the top spot on Google for a non-brand keyword term resulted in an average click-through rate of 17 percent. What is more, the click-through rate dropped to 3 percent for search results ranking in positions 8-10.
The Wordstream article "Why You NEED to Raise Organic CTRs" states: "If you have great positions in the SERPs, that's awesome. But even high rankings don't guarantee visits to your site. What really matters is how many people are clicking on your listing (and not bouncing back immediately). You want to attract more visitors who are likely to stick around and then convert."
Thus, good SEO involves getting a great position in search engine page ranking, and acquiring those all-important click-through rates to go with that ranking. How can this be accomplished?
How to Get the Click: Write a Killer Meta Description
So, when a potential guest performs a search and sees your web page on Google's first page, what makes that guest click on your site instead of the sites of your competitors? This is where a great meta description comes into play.
What is a meta description? It is the text that appears under the page title in search results that describes what is on the page. You only have a second to get attention, stand out from the crowd, and convince the reader to click. Admittedly, that is a lot to ask of a short sentence.
However, it is doable, if you follow some simple guidelines. Hubpsot's "Meta Descriptions: The What, Why and How" gives the following advice for creating powerful descriptions:
Write compelling content: Your aim here is to write a short sentence previewing the content or telling the searcher why he or she should read your post. Highlight a clear benefit of clicking through and reading your post.
Use one or two keywords: The title tag and the meta description tags should include keywords relevant to the content of the web page they describe. This is good SEO practice.
Aim for 155 characters: Google cuts off lengthy descriptions and generally about 155 characters is all that will make the cut.
Avoid keyword duplication: Remember that short and sweet is the key, so make good use of your space by not needlessly duplicating words.
Eliminate Non-Alphanumeric Characters: To prevent meta descriptions from being cut off, it is best to remove all non-alphanumeric characters from meta descriptions.
How Social Media Helps Vacation Rental SEO
One of the most important ranking factors for rising to the top of the search results is backlinks, and one of the best ways to get backlinks is posting shareable content on social networks.
MarketingLand's "How to Leverage Social Media for SEO: Link Building" notes: "At the most basic level, social networking sites provide an easy way to share and distribute your message. If the content is seen by the right people, it can lead to new backlinks."
The article gives the following examples of using social networks for link building:
"Link Building with Google+:
Google+ has an excellent infrastructure for finding link opportunities and organizing those linking prospects for outreach; it even includes an integrated messaging system for actually getting in touch with these people.
Link Building with Twitter:
Keep a lookout for people who mention topics related to your website's niche that you might be able to ask for a link. The old "I see you mentioned [topic], so you might like [link]" works quite well."
SEO and Social Signals
An Inc.com article observes: "It's popularly believed that having an article shared many times increases that article's rank in Google, but not so fast--social signals don't refer to the number of times users on a social network shared a piece from their own newsfeeds. Instead, it only refers to the number of people who shared it directly from your on-site page via social share buttons--something Google can accurately measure."
To build social signals and improve rankings then, it is important to use social sharing icons on every piece of content on your vacation rental website. This makes it easy for your web visitors to share your content, and greatly increases the likelihood they will do so.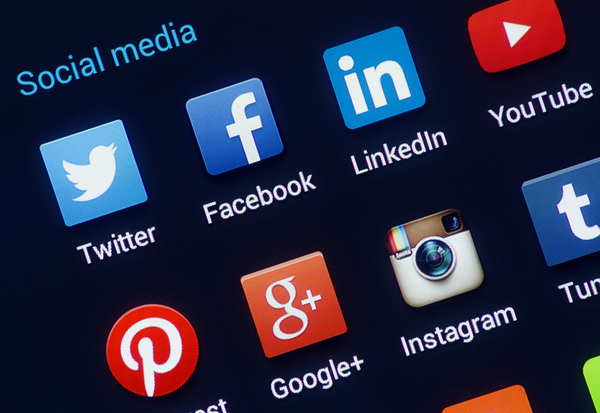 Adding social media share buttons typically results in better rankings.
Are you ready to drive rankings and bookings with SEO and social media?
Download the free Kigo ebook: How to Use Social Media to Increase Leads today.