3 Advantages of Your Own Vacation Rental Email Marketing List
In the age of social media marketing with Facebook, Twitter, and Instagram, it is easy to think of email as an outdated marketing tool. However, research from Forrester indicates it is still a go-to tool for savvy marketers.
Forrester reports that 42 percent of retailers' email messages were opened on smartphones and 17 percent were opened on tablets, making email an effective vehicle for your mobile marketing messages.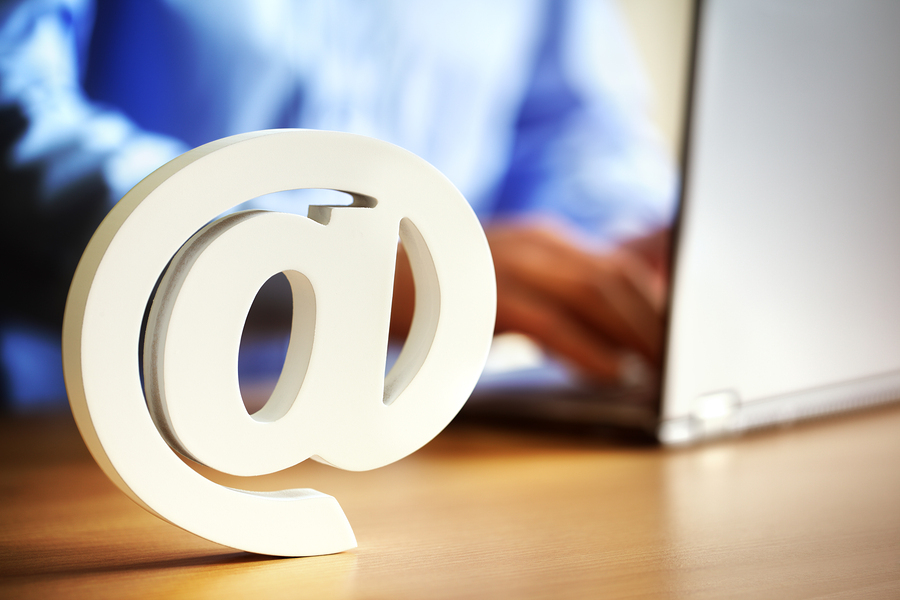 Email marketing is a sharp tool in the drawer of a savvy marketer.
Of course, to get your email marketing up to speed, first you have to have a list of email recipients. You can buy an email address list, rent one, or better yet, grow your own email marketing list to personalize your communication and improve the effectiveness of this marketing channel.
Consider the following three advantages to creating your own vacation rental email marketing list:
1) Avoid Poor Quality Free and Purchased Email Marketing Lists
If you are going to put forth effort to craft well-designed email marketing messages, you want to ensure that the people who receive them are at least moderately interested in doing so. Hubspot's "Why Buying Email Lists is Always a Bad Idea (and How to Build Yours for Free)" lists a number of reasons to forego the whole buying and renting email lists strategy. Here are a few:
Good quality email lists are not for sale, and poor quality lists have incredibly low delivery rates. That means, in essence, when you use a poor quality email list, you are marketing in a void.
Recipients from purchased or rented email lists do not know your company, and therefore are more likely to mark your emails as spam.
Receiving unsolicited email from you annoys your clients. Annoyed clients opt-out of future emails and avoid your company like the plague.
2) Save Money by Building Your Own Vacation Rental Email Marketing List
According to Matt Paulson, for high-end categories of mailing lists, you might pay $50.00 to $100.00 cost per thousand (CPM) to email someone else's list. But what do you get for your money?
Research by Smart Insights says that for vacations, hotels and leisure, an average email campaign will have a 22 percent open rate, and only 20 percent of those will click through to your website. Of those that do click through, the industry average conversion rate is 2.4 percent.
That means if you rented a list of 10,000 email addresses at $100 CPM for a cost of $1,000.00, an effective email campaign would break even with 14 new bookings. It would take 15 bookings to start making profit from one email campaign to a rented list.
Therefore, buying or renting an email list is a costly venture, with little real chance of netting you a positive ROI for your efforts. Building your own vacation rental email recipient list is a great way to save money.
3) Mine Your Vacation Rental Guest Data to Personalize Emails
When you build your own email marketing list, you can add personalized data such as name, names of family members, date of last stay, and so on.
Commenting on the power of personalization, Adobe's Digital Marketing blog observes: "Emotion influences 80 percent of our purchase decisions, versus just 20 percent from the intellectual end. But what's even more compelling from an engagement and ROI perspective is that both approaches - personalization and emotional marketing - play to some of those same brain triggers."
According to research by Experian, personalized email gets a 25 percent higher open rate and a 51 percent higher click through rate than standard email. More personalized messages help you build relationships with your email recipients.
A hallmark of effective email marketing is that the message it conveys is both personal and relevant to the reader. Kigo's "Vacation Rental Management Email Automation: Getting Guests to Come Back" gives these email tips: "Ensure reader engagement by offering something of value in each email. For instance, share information about upcoming events in your area to entice guests to return. Let former guests know about upgrades you have made to your property. Share pictures to pique interest.
At times, it may be appropriate to send a special offer to your former guests to encourage repeat bookings. Segmenting your target audience according to things like hobbies and interests will help you do this more effectively."
When you consider the effectiveness of personalized emails, it is clear that this marketing tool needs to be sharpened and used regularly. And what better way to personalize your email campaigns than with data from your property management system?
Email Best Practices
For best results with your email marketing, build your own vacation rental recipient list. In this way, you avoid wasting time and money on poor quality email lists, you save money by sending your emails to recipients who welcome them, and you can use the power of personalization to drive conversions.
Are you ready to turn the guest data you already have into one of your best marketing tools? Take a look at our vacation rental email templates page today and see a demo.