How Pokemon Go Can Boost Vacation Rental Bookings
How can vacation rental management companies leverage Pokémon Go in their own marketing?
Whether you are a fan of Pokémon Go or are confused why it has become such a worldwide craze, it's hard to ignore the game's impressive stats.
Techcrunch reported that in early August, Pokémon Go hit 100 million downloads and reached over $10 million in daily revenues. It's clear Pokémon Go is doing something right marketing-wise.
Read on for tips for cashing in on the Pokémon Go craze, and be sure to share this article with a friend!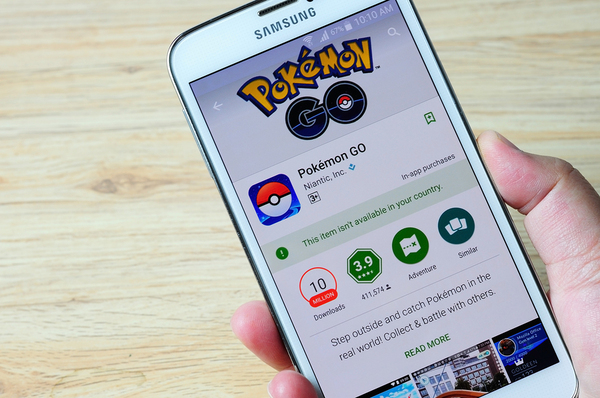 Fan or not, it's hard to deny the popularity of the game.
How to Leverage Pokémon Go to Increase Bookings
The Forbes article "How Pokémon Go Can Lure More Customers to Your Business" gives this advice to business owners looking to leverage Pokémon Go for their businesses:
"If you're a local business owner and haven't yet checked out this game, I'd highly recommend downloading it for free from the Google Play Store (where it is at #1, ahead of Snapchat and Facebook Messenger) or the Apple App Store - there's a good chance you could be one of these Gyms or PokéStops! If that's the case, prepare for the influx of foot traffic and potential customers."

If your office happens to be a Gym or PokéStop, you are already seeing a huge uptick in foot traffic. Capitalize on this traffic by:

Making signs to both welcome players and encourage social media check-ins
Creating a Pokémon Go-inspired selfie backdrop featuring your website address

One word of caution: These tips are best used by properties with sidewalk access or onsite offices so that the heavy foot traffic will not bother your regular guests.

If your properties are not Gyms or PokéStops, you can still take advantage of the interest in Pokémon Go to get more attention for your properties. Simply having PokéStops nearby gives you some leverage. For instance, consider:

Featuring a guide to PokéStops in your area on your website or in your marketing materials
Organizing tours for your guests of local attractions that are hotspots for Pokémon Go players
BusinessNewsDaily mentions two other ways to leverage Pokémon Go. The first way involves lures. The article explains:
"One item that can be placed on PokéStops is called a "lure module." Once activated, lure modules will attract wild Pokémon (and, more important, players) to that location. Consider buying a package of lure modules and advertising a night as "'Pokémon Go' Lure Party!"
Vacation Rental Lesson Learned from Pokémon Go
If there is one thing Pokémon Go can teach vacation rental managers, it is that taking advantage of cultural trends and social media interest is a way to drive traffic to your website or even to your physical location.
Including Pokémon Go in your marketing materials will encourage locals and tourists to visit. Once visitors are onsite, encourage social media network check-in and guest reviews with Pokémon Go-themed selfies. In this way, you can expand your audience, increase your bookings, and maintain a competitive advantage.
Tools to Manage Your Vacation Rental Bookings
While the Pokemon Go craze can help you gain access to more customers, Kigo's software makes managing your vacation rental properties easy.
Our reservation system lets you take a booking and check availability onsite, and also updates your availability calendar conveniently on your website.
Our channel manager updates availability across all your listing portals like AirBnb, Flipkey, and Booking.com.
Our email templates and tools help you build a mailing list to nurture leads and keep the lines of communication open with your guests.
More Help to Drive Vacation Rental Bookings
Taking advantage of popular trends and games can be a great asset to your business, especially when you implement tools and software that can streamline vacation rental marketing and processes. Check out related posts explaining these tools and offering great marketing tips: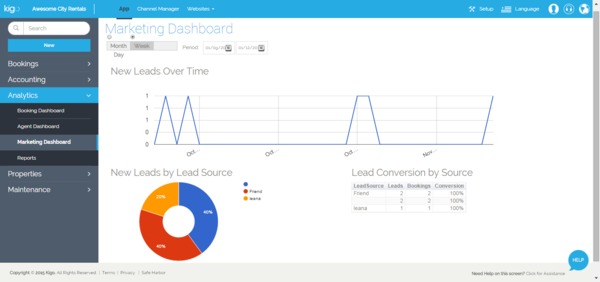 Kigo's marketing dashboard helps you handle all your marketing seamlessl
Ready to Increase Bookings with More Marketing Tools?
Leverage the Kigo advantage by accessing our vacation rental marketing resources today.