How to Get Your Guests to Do Your Vacation Rental Marketing for You
Wouldn't it be great if you could outsource your marketing?
And what if your outsourced marketing was less expensive and more effective? Would you be interested?
As a vacation rental manager, you spent quite a bit of time, effort and money on marketing your properties. You invest in a well-designed website, put effort into generating a good marketing strategy, and spend money in commissions and ad placements, perhaps.
But you don't have the budget to hire an outside marketing agency or consultant, so what do you do? What if your guests did the marketing for you?
First, however, it makes sense to explore why leveraging content provided by your guests is a winning marketing strategy.
Consumer Trust in Marketing Content is Falling
The simple truth is that consumers trust one another's opinions more than what they read in typical marketing content. According to new research from Nielsen, trust in advertising in general is on the decline. More tellingly, trust in editorial content has seen the biggest fall over the past two years, dropping by 8 percentage points to 54 percent.
Why? The answer lies partially in the fact that 90 percent of organizations market with content. In fact, statistics show that 86 percent of B2C marketers and 91 percent of B2B marketers use content marketing.
Just like every other marketing strategy that is used, content marketing eventually loses at least some of its effectiveness. That would explain why, even though the amount of content produced by brands increased by 78 percent in 2014, engagement with each piece of content decreased by 60 percent, according to Track Maven.
While a survey from Acquity Group found that consumers are more likely to trust brand content found in print or on TV, it goes on to explain that it is largely a demographic issue. The study reveals that younger people trust the brand content they find on Facebook more.
But what do consumers trust the most when it comes to discovering new brands and products? The Neilsen Global Trust in Advertising Report reveals that word-of-mouth referrals top the list. In other words, the most trusted source for information for your guests is your guests.
Being Transparent and Encouraging Reviews Builds Trust
Showing guests that you want feedback and reviews demonstrates that you have nothing to hide. That in itself builds trust. An EconomistGroup.com article notes:
"Communicating across all channels, including directly on your own channels, is key. But there is an additional, even more powerful way that companies and brands can demonstrate their willingness to be open and transparent: by embracing the conversations that customers are having with each other. Two in three consumers agree that they trust a brand more if they 'find it easy to review its products and services,' and 64 percent said they trust a brand more if 'it encourages me and other customers to review its products and services,' according to Edelman's 2015 Earned Brand study of consumers in 10 countries."
What does this mean for the vacation rental property management company? It means that simply asking for a referral and making it a big part of your vacation rental marketing strategy builds trust in guests and prospects alike.
Why, in turn, is trust so important? The answer is crystal clear. Trust impacts conversion rate and the whole point of your marketing strategy is to convert your prospects into guests. Kissmetrics' "How Much of a Role Does Trust Play on Conversion Rates?" states:
"The sooner you can position your company in more of a peer-like capacity rather than a top-down communication silo, the better off your conversions, and your credibility with customers, will be."
It is easy to see that referrals and word-of-mouth marketing are some of the most effective ways to build trust with your potential guests. So, how do you get more referrals?
8 Cheap and Simple Ways to Get More Vacation Rental Guest Referrals
Here are some great ways to encourage your guests to make referrals:
Leave a guest comment card on the master suite nightstand and encourage guests to use your Facebook page. (Bonus tip: Make sure any comments, questions, or complaints must be approved prior to appearing on your page by adjusting your Facebook settings.)
Set up a photo backdrop for guest selfies that features your hashtag or website address.
Use QR codes to link to your social media profiles with just one click.
Include QR codes, hashtags, or your website address on bumper stickers that advertise your property.
Include easy-to-follow links to social media pages in confirmation emails and encourage guests to follow or like you in order to find valuable information.
Prepare a sample itinerary or list of links to attractions and post it to social media. When your guests arrive, ask them to like your page to get this content. Make it easy to find by anchoring it to the top of your Facebook feed.
Utilize referral fees. It does not even necessarily have to be cash. It could be points toward a free stay or an excursion.
Send an automated thank you email to the guest two days after the stay, and remember to ask politely for a referral. Include links to vacation rental listing portals and social media accounts to the guest can choose which forum to use.
Give Away a Booking to Get a Referral
Another way to get a referral is to give away a reservation to your competition. Yes, you read that correctly. Here is how that works. Suppose you get an inquiry, only to learn that the traveler's schedule does not match your availability. What do you say? Do you simply say you are sorry and hang up the phone? What if you found a great room down the street offered by a competitor instead?
The truth is that your potential guest would have probably found that room anyway, but now you have made a friend and potential new guest in the future. Better yet, you may also get an online referral saying how much you helped. That is lead nurturing on a higher level.
Incorporate Reviews Into the Guest Experience
There is no denying that vacation rental property managers are busy, so it pays to incorporate asking for social media referrals, testimonials, reviews, or just videos and selfies into the guest experience and the check-in/check-out procedure. It is one of the best, least expensive, and most effective marketing techniques you can use. Sign up for our newsletter to get even more vacation rental marketing tips and news.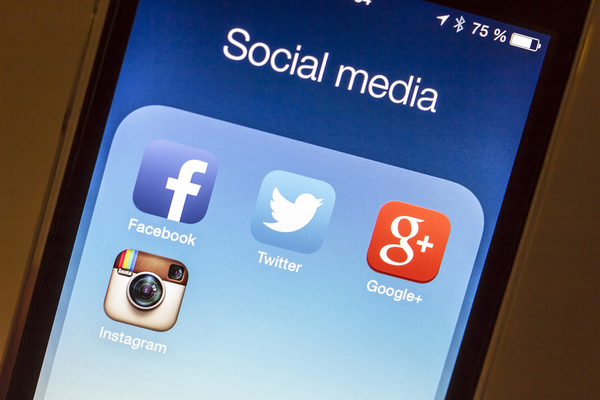 Encourage guests to leave feedback on the social media forum of their choice.
We Want Your Best Vacation Rental Marketing Tips and Tricks
Do you have a unique way to make it easy for vacation rental guests to leave online reviews? We want to hear about it. Go to the Kigo Facebook page and leave your comment today! We can't wait to read it!