Vacation Rental Management Growth Secrets – Get Found
It is safe to say that a plan is only effective when it is implemented. Peter Drucker, known as the founder of modern management, said: "Plans are only good intentions unless they immediately degenerate into hard work." This holds true for your vacation rental management growth plan.
After you have employed the S.M.A.R.T. method of goal setting, you will have a specific, measurable, achievable, relevant, and time-bound plan in place. Now that your proverbial ducks are in a row, what do you do with them?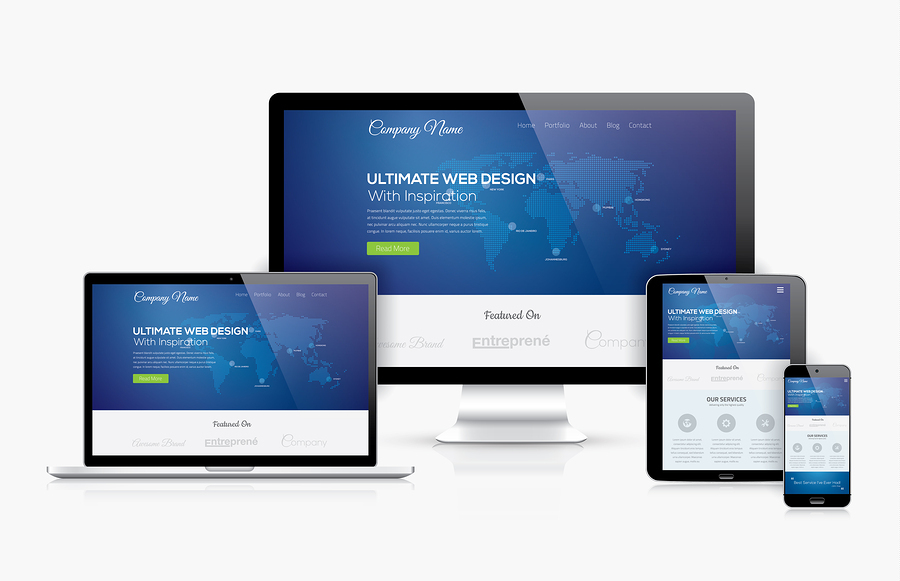 Harness the power of mobile with responsive web design.
This is where your marketing strategy really comes into play. Putting effort into the marketing techniques that ensure positive ROI is essential to growth. Here are some of the foundational pieces of your marketing strategy:
Your Vacation Rental Website
Kigo's "7 Tips for Making Vacation Rental Website First Impressions Count" makes this strong point: "Your vacation rental website is one of the best tools in your property marketing kit. Use it wisely by ensuring that the design is appealing, engaging, and optimized to produce the best results. Include high-quality visuals, fast-loading pages, easy navigation, and responsive design to wow your audience and prompt them to interact with your site."
Ensuring a great user experience for your web visitors is essential to sustainable growth. A survey by web.com found that 58 percent of consumers are more likely to make a purchase from a business if their website expectations are met. Putting effort into the quality of your content, your website design, and usability will net substantial benefits in increased growth potential.
Commenting on this effect, a VRMA.com article discusses the growth of property management company VacationRentalPros. It notes: "Today it's different than it used to be. It is really dependent on original content. We have a lot of content, including 15,000 guest reviews, over 20,000 photos, vacation options and information. The search engines reward content-rich websites. Consumers can book online directly or can call us and talk to a sales agent about the rental property they are interested in. We also invested in an effective, user-friendly mobile site."
SEO for Your Vacation Rental Website
Once your website design is where you need it to be for successful growth, you must ensure that it is found in the sea of other websites competing for the attention of your target audience. This is where SEO plays a critical role.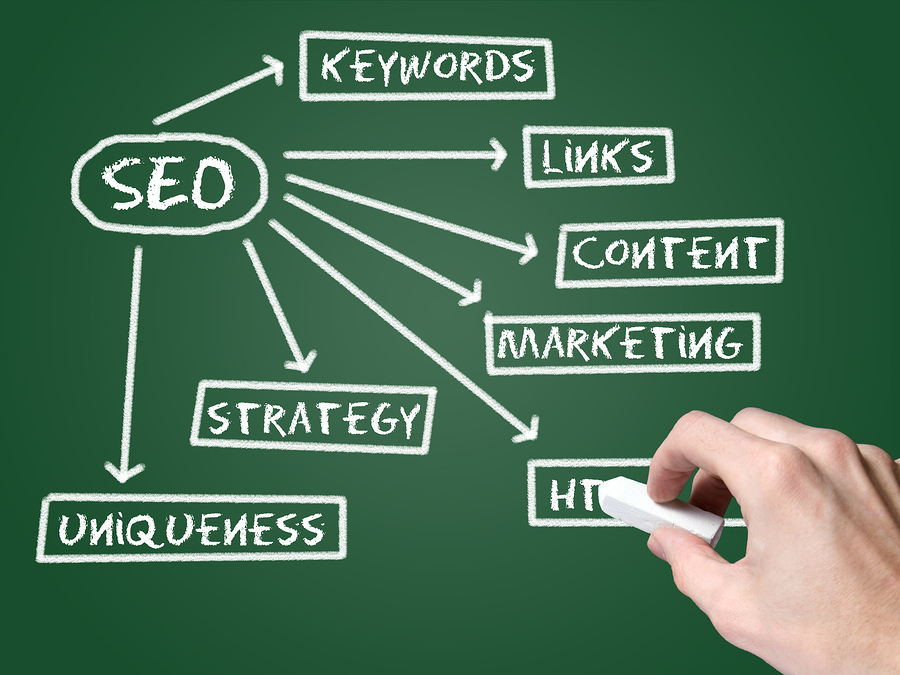 Are your marketing strategies optimized for growth?
Kigo's "Even the Best Vacation Rental Websites Need SEO" observes: "SEO is critical to creating a website that's conducive to passive marketing. With an SEO-friendly site, you can rank higher in search engines, drive more traffic to your website, increase the quality of leads, and keep your occupancy rates high."
Social Media Marketing for Your Vacation Rental Properties
No vacation rental property marketing strategy is complete without a social media component in today's digitally-obsessed marketplace. Never before in history have reviews had such a powerful and long-reaching effect on a business as they do today.
Flipkey.com says: "Listing your property with good, traffic-rich sites such as FlipKey is important, and this should be at the top of every vacation rental owner's marketing plan. What is not as obvious are the huge opportunities available to drive traffic to your listing or website with free or low-cost social media strategies. The strength of Facebook, Twitter, and YouTube for reaching a mass audience has never been greater. Continuing growth in all of these markets points to them sticking around a long time, so if you haven't leaped in yet, now is the time to do it.
Before you begin, research what your competition is doing with social networking. Look at how they are interacting with clients; what they are posting and the responses they are getting. This research gives great insight into where you can position yourself in the social media scene."
Admittedly, opening your company up to guest reviews may pose some challenges. There are few things that ruffle the feathers of vacation rental management companies more than a really bad review posted on social media. But Kigo's "Vacation Rental Dilemma: What to Do with a Bad Review" offers this advice: "The best answer to a bad review is one hundred good reviews. While it is important to handle bad reviews on an individual basis, soliciting good reviews will ultimately take the sting out of the occasional bad one."
Channel Management Software
One of the goals in your growth plan is to extend the reach of your marketing efforts as far as is economically feasible. To this end, you will likely need to work with several channel partners to get your listings seen by the largest possible audience. Kigo's "Online Distribution of Rental Listings Via Channel Management Software Fills Vacancies" has this to say: "With literally hundreds of available channels, managing all of your listings can be incredibly time-consuming, resulting in many rental agencies posting fewer listings than desired. Channel managers make the process easy by allowing you to seamlessly manage all listings in a single location, thus substantially reducing the time and effort of marketing."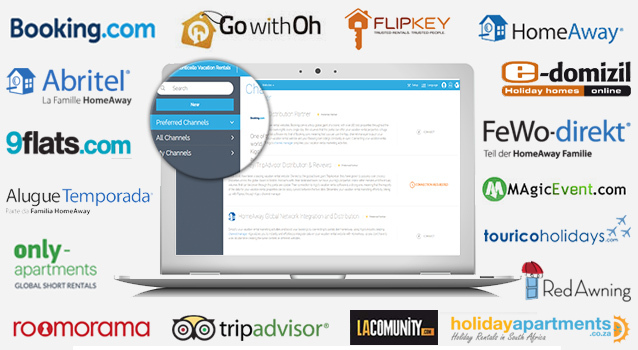 Use channel management software to extend your marketing reach.
Remembering that efficiency and streamlined processes pave the way for growth, it is easy to see why investing in channel management software is a solid choice for your vacation rental property management business.
Taking advantage of all available marketing tools at your disposal, including your responsive website, good SEO practices, social media marketing, and channel management software will drive sustainable growth. Get even more great vacation rental marketing tips and news by subscribing to the Kigo blog today.