Vacation Rental Security Alert: e-Signature
What are the Top 3 Booking Software Features Demanded by Travelers?
Convenience
Ease of Use
Security
If you were to ask a vacation traveler what he or she wants when booking online, it is a safe bet that convenience and ease of use are at the top of the list.  And, as online booking becomes more and more prevalent, security is an ever-present concern.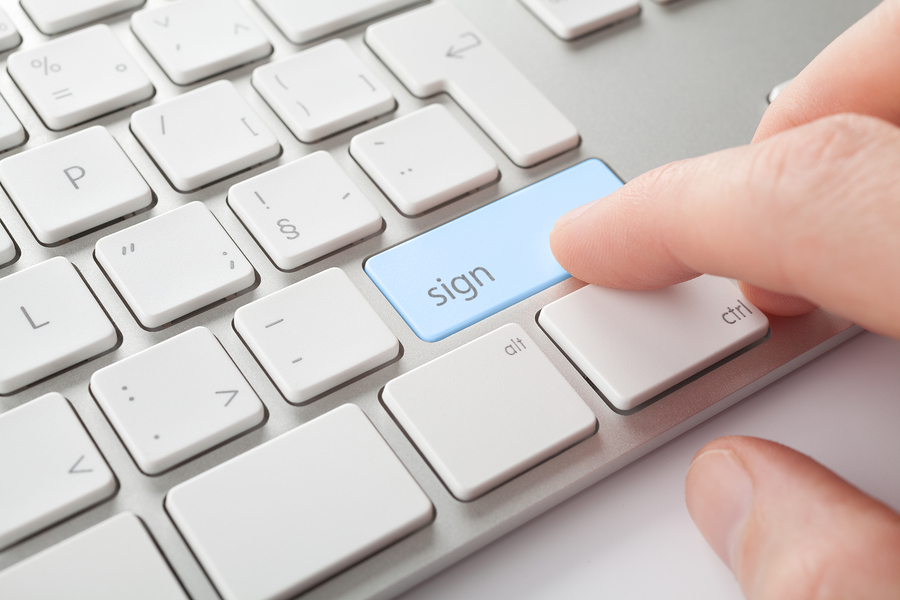 Using eSignature technology to sign documents online is convenient,easy, and secure.
Meeting the Need for Convenience and Security with Online Rental Agreements
To complete an online booking, you have in place a method of accepting online payments, and that is a great thing. However, many holiday rental property management companies do not go the extra step to ensure convenience and vacation rental security beyond just the payment process by taking advantage of e-signature technology to process their rental agreement forms.
Save Time on Every Vacation Rental Booking with eSignature
Discussing various online contract options for vacation rental property managers, VR Owner's Guide asks the question: "How would you like to shave 5 or 35 minutes of busy work off of each booking? At the same time, wouldn't it be nice to delight your guests with a modern and simple way to book?"
The obvious answer is, you would like it quite a lot. E-signature technology plays an integral role in making booking simple and secure. Kigo's "4 Tools to Enhance the Guest Experience" has this to say about eSignature: "eSignature allows you to send secure rental agreements. It reduces delays in the booking process for your guests without having to endure the hassle of printing, signing, and sending of documents. Having a rental agreement gives your guests the reassurance that their booking, and the money they have paid, is safe and secure. It also gives you the insurance of having set and signed rules and clauses for all your guests so you, as the property manager, can relax, knowing that any damages or problems with your property will be covered."
Exploring the way that Kigo's eSignature improves the booking process, the article "Make Your Booking Process 3X Faster" notes: "Using eSignature will allow you to send and sign rental agreements between you and your guests. These don't involve any downloading or signing in and they use the technology of Docusign. This means your guests can confirm their bookings with the security of a signed agreement in just a matter of clicks. Sending, printing, signing and faxing documents is a time-consuming process that involves technology that not every guest has."
Who needs to spend extra time and money on bookings by going through the tedious process of printing out a rental agreement, signing it, sending it to your guest for signature, and waiting for it to be faxed (or worse yet, mailed) back?
Why Not Using eSignature is a Bad Idea
Today's travelers have little patience for this type of protracted transaction when technologies like eSignature exist in abundance. Not leveraging the power of eSignature, then, is equivalent to denying your vacation rental property management company a competitive market advantage.
If you doubt that eSignature technology will one day become the standard way of doing business online, consider this. Recent research by MarketsandMarkets reveals that the digital signature market is slated to see phenomenal growth. The report states: "MarketsandMarkets forecasts the global digital signature market to grow from USD 512.5 million in 2015 to USD 2.02 billion by 2020. Major growth drivers of the digital signatures market are reduced business operational costs, superior customer experience, and enhanced security and control."
The Legality of eSignature Use
However, you may be wondering if e-signatures really have the same legal authority as wet signatures on actual paper contracts. PCWorld's "E-signatures: The Complete Guide to Paperless Signing" may put your mind at rest, as it observes: "The U.S. government actually took the biggest step of resolving the legal issues of e-signatures back in 2000 with the ESIGN Act, which gave electronic signatures the same legal weight as handwritten ones. State law, for the most part, has followed suit in recognizing their validity."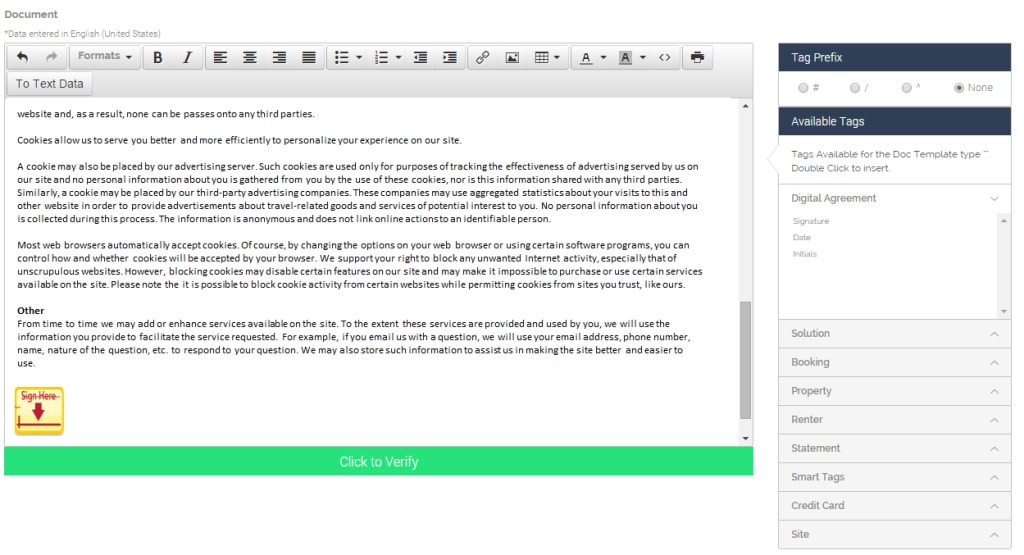 Kigo's eSignature is powered by Docusign
Kigo's eSignature Advantage
Kigo is happy to announce that as part of the new pricing structure for its products, eSignature will no longer be a value added product, but will be included in standard pricing. This is a reflection of Kigo's confidence that its eSignature software, powered by industry leader Docusign, is an increasingly essential part of the smooth booking process Kigo clients have come to know and love.
To see Kigo's booking software, including eSignature, at work, please begin your free trial by requesting a demo today.