Vacation Rental Reservation Software – Click and Book!
"When it comes to booking vacation rentals, Millennials like the option to book instantly. They want to search, compare and book rentals with just a few clicks," says Jenn O'Neal in Tripping.com's "The Ideal Vacation Rental Home for Millennials, Boomers, and Beyond."
While millennial vacation rental rates are holding steady year over year, the article also notes:
"Boomers and Gen Xers are driving the biggest share of rental growth, with a 17 percent expected increase in those who plan to rent this year vs. last year".
How can you ensure that your booking processes appeal to all of these generations?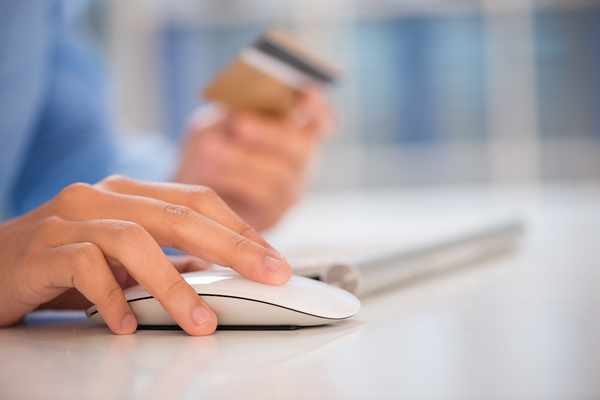 Gen-X travelers and Boomers expect to be able to click and book directly on your vacation rental website.
Vacation Rental Booking Preferences by Generation
While millennials show a distinct preference for using listing portals via their mobile devices to compare and quickly book your vacation rental properties, Gen-X travelers and Boomers expect to be able to click and book directly on your vacation rental website.
Each generation may have a different idea of where they want to start their vacation rental search, but everyone believes that ease of booking is a priority. O'Neal observes: "Recent trends show that travelers of all ages are gravitating toward the instant booking model, so we expect that the vast majority of properties will be booked instantly within the next few years."
Vacation Rental Reservation Software Paves the Way
It is clear that potential guests will be looking to book your vacation properties via a number of different sources. That means you need a reservation system to manage all your reservations, from all sources, easily in one place.
A central system with an availability calendar lets visitors to your website and those looking on listing portals such as Tripping.com view the same availability calendar, which ensures no double bookings, and the headaches that go along with it.
Kigo's "Vacation Rental Management Growth Secrets-Get Booked Solid" observes: "The design and functionality of Kigo's availability calendar and reservation manager saves hundreds of hours per month for clients by automating and centralizing their property management tasks. For instance, with Kigo's availability calendar you can see how well you are doing at a glance. It is especially useful when you are adding reservations manually or when you have a customer on the phone and need to look for properties with certain features."
That is not all. The article continues: "With Kigo's reservation management solution, you can find reservations easily using multiple search filters. You can also confirm or cancel inquiries with just one click. Kigo's system enables you to change the property on a confirmed reservation, customize request forms, and store all communications with your guests in a central database."
Now is the Time
A Skift preview of the 26th annual MMGY Portrait of American Travelers study reveals that planned vacation spending is up 11.5 percent over last year among higher income travelers. Do you want a larger piece of the vacation spending pie?


Do you want a larger piece of increasing vacation spending?
If so, there is no time like the present to ensure your booking processes are streamlined with Kigo's vacation rental reservation software. Provide your web visitors with the click and book features they want while saving your company time and money with reservation software designed specifically for the vacation rental industry.
Don't think you can afford vacation rental software with built-in reservation system? Check out the affordable pricing starting at only $109 per month for up to 9 vacation rental properties.
Make a Reservation to See Kigo Vacation Rental Software in Action
Experience how easily Kigo vacation rental software can fit into any budget; take a moment to schedule a demo today and explore all the time and money saving features available to you.