Vacation Rental Repeat Bookings Driven by Experience
What makes a guest come back to your vacation rental property again and again?
Is it the ease of the booking process, a stellar on-site experience, or effective communication after the stay? The answer is "yes" to all three of these factors. If any one of them is lacking, your number of repeat bookings will reflect that deficiency.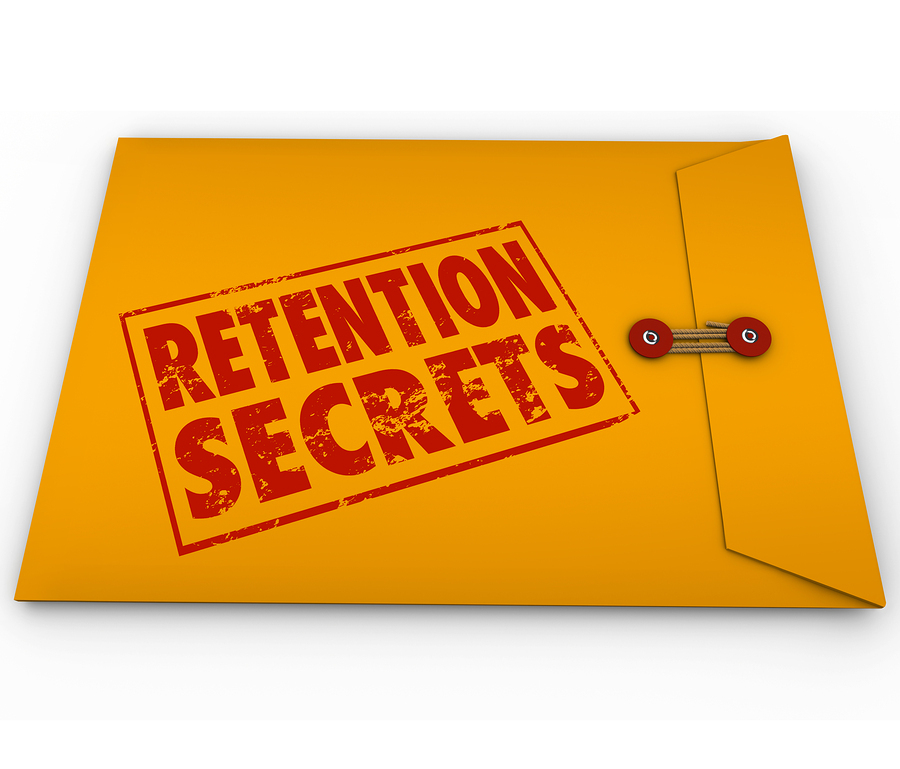 The True Value of Repeat Bookings
Commenting on the value of repeat bookings for your vacation rental property management company, Kigo's "5 Things Property Managers Forget which Cost Them $ Every Year" notes that encouraging repeat bookings "is a great way to get loyal, reliable and happy guests into your properties. The easiest way to do this is to give them a reason to come back! Having an incentive to book for a second time, as well as keeping your properties updated, will encourage more guests to return to either the same property or choose another property from your business. This incentive could be a discount or an extra night with any trip they book. This will encourage loyalty and the extra cost will be offset by the ease and convenience of loyal guests.
Repeat guests mean that you have a better idea of what your customers are looking for from your business, meaning you can personalize their trips and increase customer satisfaction. It also allows you to aim your marketing and promotions more accurately. Encouraging a repeat customer will always cost less than discovering a new customer. Ignoring your customers from last year will ultimately cost you revenue as you are forced to increase your budget for finding new customers and marketing."
That being said, what can you do to make repeat bookings more likely? It all comes down to the guest experience. Consider how the following things affect overall guest experience:
1) The Booking Process
When a potential guest comes to your website, is it easy for that guest to book a property? A well-designed website provides ease of navigation, clear calls to action, and a streamlined look and feel for the guest. Payment processing must be frictionless, and the availability calendar must be up-to-date and accurate.
Kigo's "6 Ways Booking Software Can Increase Your Bottom Line" notes: With a good software solution, processing guest deposits and payments becomes more streamlined. Giving your guests the ability to pay deposits via the Internet increases booking percentages considerably. Convenience and transparency in payment processing keeps guests satisfied and promotes repeat bookings, thus improving profit over time."
2) The On-Site Experience
However, the smoothest booking process in the world will not keep guests coming back if the property itself is lacking in some way. VRMA states: "Guest experience will make or break property management businesses. The businesses that are going to emerge from the wreckage of the great property management avalanche are the ones that can build a methodology to provide high level service and outstanding experiences for every guest, on every booking."
Beyond ensuring that your property is clean and neat, it is important to see to the small touches that make a vacation rental property a home away from home. Kigo's "Checklist for Repeat Vacation Rental Home Bookings" provides a list of suggested items to ensure a great guest stay, including:
safety items
cleaning supplies
linens
non-essential items that add to the "home" feel
In addition to that handy checklist, Kigo's "Creating the Quintessential Welcome Package" includes a variety of other tips and tricks to elevate the guest experience even further.
3) After-Stay Communication
Once your guests have enjoyed superior service on-site, it is important to continue to build on that momentum by maintaining an open line of communication after their stay.
The first piece of communication after a guest stay should be a thank you note. VRMA's "One Easy Way to Increase Bookings" offers this advice: "A thank you card or note should include your sincere thanks for their business, a thank you for the wonderful care they took of the vacation rental, a request to send you a list of any suggestions they may have for improvements or ideas on how you could have made their stay more enjoyable, an invitation to return for their next vacation and an invitation to write a review on your home."
The thank you note is also a great opportunity to get your guests to opt-in to emails from you on a regular basis. A Kigo article about email automation makes this point: "Ensure reader engagement by offering something of value in each email. For instance, share information about upcoming events in your area to entice guests to return. Let former guests know about upgrades you have made to your property. Share pictures to pique interest.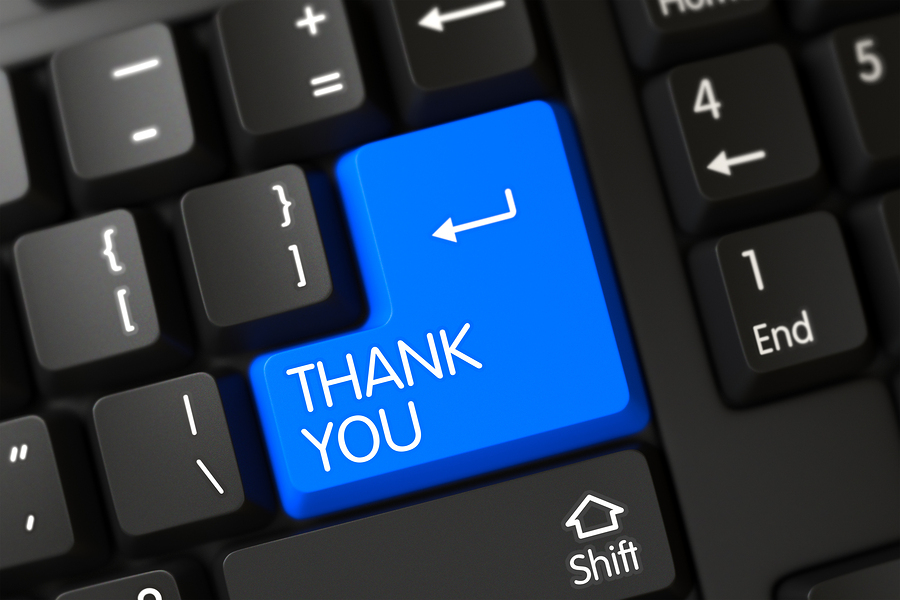 Don't forget to say thank you!
At times, it may be appropriate to send a special offer to your former guests to encourage repeat bookings. Segmenting your target audience according to things like hobbies and interests will help you do this more effectively."
Guests who receive regular emails from you will be much more likely to book with you again in the future, since your property is kept constantly in the forefront of their minds. Keep emails short, simple, and relevant for best effect. A solid vacation rental management software solution includes a means of automating emails to make this process as simple and painless for you as possible.
The Takeaway
Repeat bookings are driven by the overall experience you provide for your guests. Your booking process should be guest-friendly, with no areas of friction at conversion. Your property should be optimized to be as comfortable and engaging as possible. Additionally, your communication with your guests should continue long after their stay as you work to build and maintain a great relationship with them.
Ready to ramp up your repeat bookings?
Check out the extensive library of  great vacation rental marketing tips and news.