7 Social Media Tips for your Vacation Rental Marketing
Vacation rental marketing today has a number of moving parts, including a strong social media strategy. However, if you are feeling overwhelmed by the thought of leveraging your social media presence to increase bookings, take heart.
7 tips to help you succeed with vacation rental marketing on social media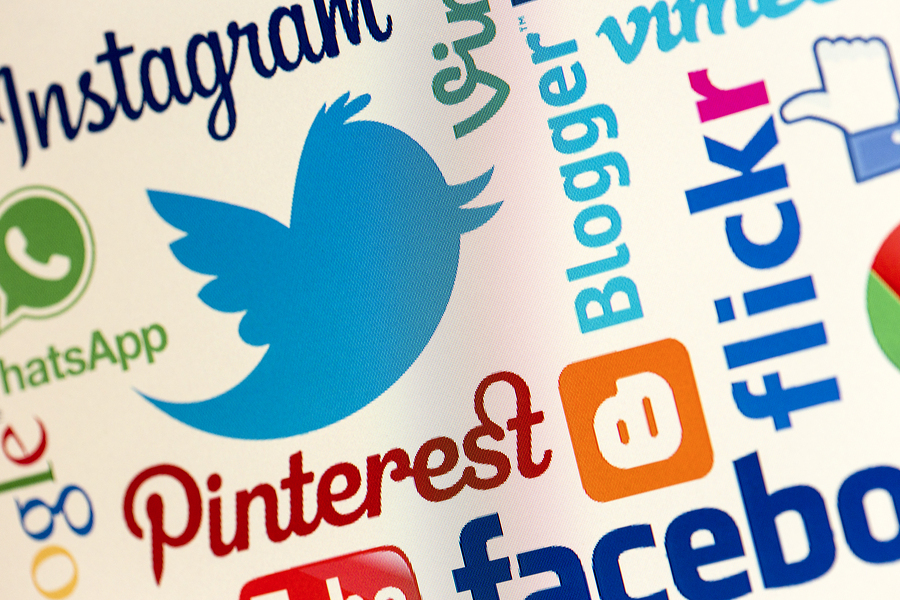 Harness the power of social media for your vacation rental.
1) Beef up your blog.
A vacation rental marketing blog is a powerful tool in the right hands. Done well, your blog can increase your SEO, shine a spotlight on your strengths, provide fuel for your other social media efforts, and generate more bookings.
Remembering the adage that content is king, keep your blog fresh by updating it regularly with high-quality, engaging content. If you are stumped for ideas for posts, try putting yourself into the mindset of your target audience. What is it that your audience wants to know, beyond the specifics of your property listing? Here are some topics to spark inspiration:
local attractions and activities that may be of interest to travelers
upcoming local or property-specific events
the history of your properties, told as stories of interest
guest blogs from local business owners that might add a hint of spice to a traveler's stay
2) Paint the right picture.
In addition to providing textual content, it is important to include photos that pack an emotional punch. Visual cues affect the emotions of your audience. Without emotion, bookings just don't happen.
Frame your pictures to appeal to your target audience. For instance, if you are targeting families with young children, include high-quality photos of happy families enjoying your property. If your vacation rental is pet-friendly, a picture of Fido by the fire will make guests feel right at home.
While you will want some of the pictures of your property to be of professional quality, do not underestimate the power of the candid shot. Kigo's "Images that Sell. Trade Secrets from Photography Experts" notes regarding building an emotional connection with your audience: "Get your guests to submit their photos in your property via social media. Seeing real people engaged and enjoying your properties is a great way to help build this connection."
3) Choose your social media platforms wisely.
If you do not have time to devote a substantial part of every day to handling your social media accounts (and what vacation rental manager does?), consider limiting your social media strategy to the areas where you can make the most impact.
The article "5 Mistakes Holiday Home Owners Make" says: "You don't need to be and can't possibly be everywhere. .. Instead choose 2-3 accounts to set up and master. Get to know them well and post regularly."
In Flipkey's "Customer Service & Social Media: How Everyone Affects Your Reputation", Dave Duff concurs. He notes: "You don't need to be on the "Big Six" networks if you'd rather spend the time and energy to dominate a few of them."
4) Use hashtags.
Hashtags are keywords that enable people to find specific information quickly and easily online. Kigo's "Dominate Social Media with the Perfect Hashtag" lists several tips for finding and using hashtags that are relevant to your target audience. Pointing out the benefits of creating great hashtags, the article observes: "Creating your own hashtag gives your guests a chance to post and share their content with you. Having a consistent hashtag means your guests will post images to their network, with a link right back to your business."
5) Use Instagram.
While there are some social media platforms that may not resonate with your target audience, Instagram is generally a favorite across the board for your potential guests. Who can resist the visual appeal of a great Instagram post? Kigo's "Instagram-The Ultimate Vacation Inspiration Destination" has this to say: "It sells a lifestyle and a dream. Instagram sells vacation rentals as they should be, dream destinations that allow people to live a different life for a week or two. Instagram is where your guests will fall in love with your properties."
6) Use Pinterest.
While it is true that Pinterest may not have the audience that Twitter and Facebook have, it does have several advantages that make it ideal for vacation rental marketing purposes. For instance, of the over 70 million users of Pinterest, a majority are females. Research indicates that the majority of online searches for vacation rental properties are initiated by females.
Pinterest enables you to build visual links, tapping into the power of visual persuasion. Better yet, Pinterest posts last longer than those on some other platforms. Kigo's "Why You Should Be Using Pinterest Today" highlights this point, observing: "One of the main advantages of Pinterest over other social media networks is that these images can link back to your own site. This means it will help to drive large amounts of organic traffic directly to your site. Your posts have a far longer shelf life than those on Facebook or Twitter. Facebook posts have a half-life of around 90 minutes, Twitter, just 24. Pinterest posts have a longevity that cannot be matched by other social media networks. Posts can stay relevant for months on end."
7) Know how to handle a social media crisis.
Putting your vacation rental properties out there on social media opens up a world of possibilities. Occasionally, you might encounter a negative social media event. Understanding that this possibility exists should in no way hamper your enthusiasm for social media marketing, however.
Kigo's "Managing a Crisis On Social Media" has this to say: "With the right crisis management you can make sure that even the worst social media problems can be spun into a positive light for your vacation rental business."
Handling any negative feedback on social media professionally and courteously will only enhance your reputation and improve guest satisfaction, giving you an added opportunity to stand out from the competition and shine.
Learn How to Increase Your Bookings with Social Media Marketing
Utilizing social media is a perfect way to enhance your vacation rental marketing results. While it does require time and effort to do well, the result of a good social media strategy is increased bookings and repeat guests.
Download our free social media strategy ebook for vacation rental managers, and take the next step to increase your bookings today.