Vacation Rental Management Growth Secrets – Get Automated
With the continued upswing in the vacation rental industry, there has never been a better time to consider whether you are using all the tools at your disposal to increase efficiency.
Efficiency, however, must not be your only goal. Glenn Smith, executive coach and expert on leadership and organizational development, notes in the article "Business Growth Efficiency vs. Effectiveness" that both efficiency and effectiveness are needed if a business is to grow and thrive. He observes: "Efficiency is important for profitability. Effectiveness is important for growth."
Efficiency is doing things right; effectiveness is doing the right things.
~~~ Peter Drucker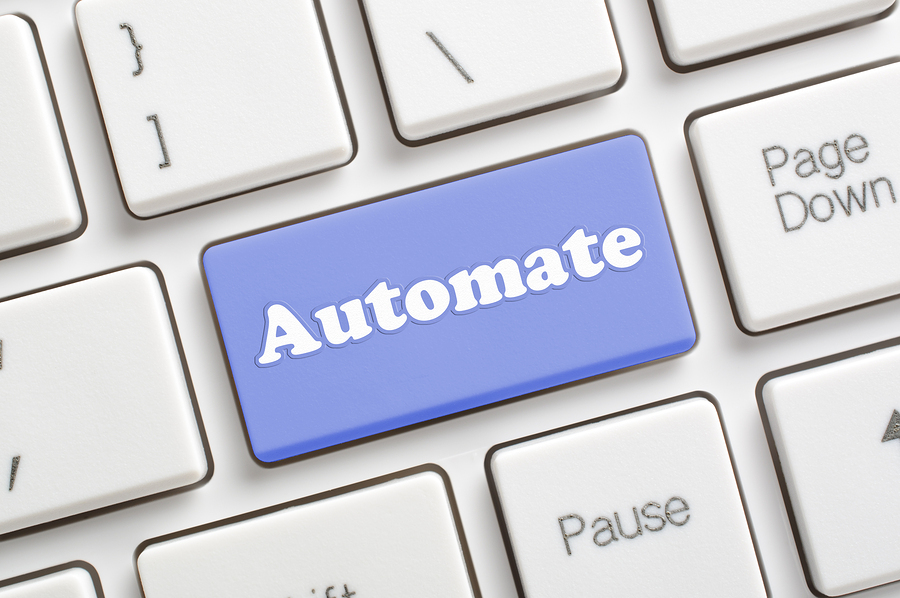 To improve efficiency and effectiveness, automate processes where possible.
In essence, efficiency is about doing things right to produce consistent results, whereas effectiveness is about doing the right things to produce those results. It is a fine line, admittedly, but one that needs to be understood when you are a vacation rental property manager.
Kigo's software solution provides a variety of effective tools to help vacation rental property management companies achieve real growth through efficient processes. Consider the following examples of some of Kigo's most popular automation tools:
Email Templates
For any business, email plays an essential role in communication. For vacation rental managers, it is an important part of the booking process, from using templates to automate reservation inquiries to promoting properties through email campaigns.
Kigo's "Email Automation: Getting Guests to Come Back" notes: "Kigo's vacation rental management software solution can help you automate your email process from initial inquiry through the lifetime relationships you build with repeat bookings. With Kigo's email templates, you can instantly respond to inquiries."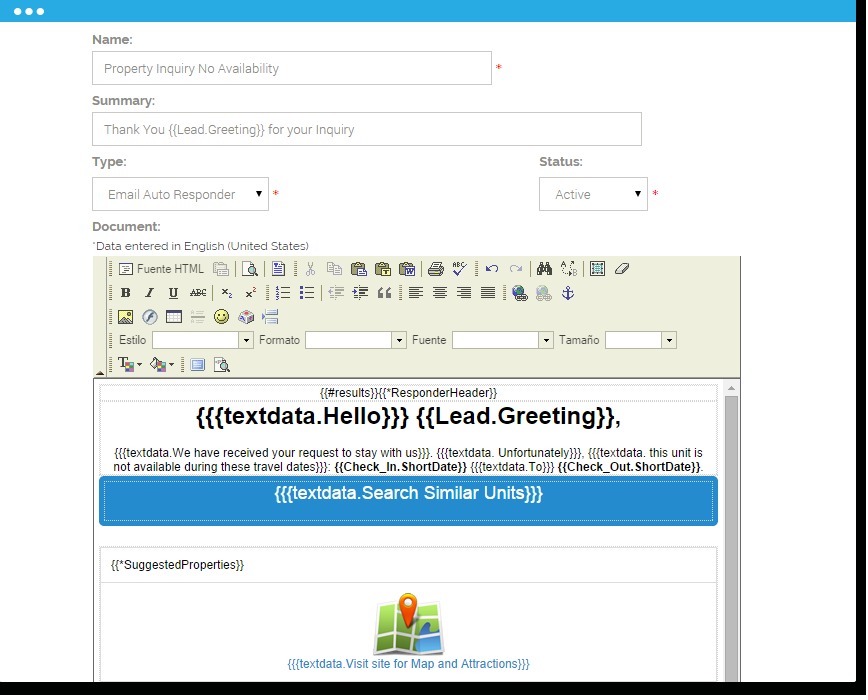 Kigo's email templates help you automate your inquiry responses.
Responding instantly to any booking inquiries will reduce the need for guests to look for a property elsewhere. This does not necessarily mean you have to be at your computer 24/7 however. With Kigo's software, you can create pre-made email templates and set up auto-response emails to make sure a guest is always answered.
Securing that original booking is not the end of the story, however. While acquiring a new guest is always exciting, the value of repeat bookings cannot be overstated. Generally, repeat bookings require less expenditure of time, effort, and money from your marketing budget. Email automation is an excellent, inexpensive tool at your disposal for getting guests to come back.
Commenting on the effectiveness of email for building guest relationships, the article continues: "As your relationship with your guests grows, Kigo's customer database and integrated email can help you automate your email campaigns to best effect. Email automation correspondence is a direct, inexpensive way to communicate real value to your guests and encourage them to come back to your properties again and again. It is a vital part of your overall vacation rental marketing strategy."
eSignature
eSignature allows you to send secure rental agreements to guests for signature. This technology significantly reduces delays in the booking process for your guests, since it eliminates the hassle of printing, signing, and sending documents via regular mail.
Considering the number of documents requiring signatures per transaction, and the distances between owner and guests, using eSignature results in real time savings for managers and guests alike. In addition to the inherent convenience of completing transactions online, eSignature provides a safer, more secure way to send and store sensitive documents.
Online Payments
Most vacation rental managers would agree that it is important to make the booking process as frictionless as possible for guests. The simple truth is that the more steps, clicks and pages that a customer has to visit, the less likely he or she is to book on your vacation rental website. A complicated payment system that redirects your guests to third party websites will reduce consumer confidence in your website and will lead to more abandoned bookings.
Having a quick and easy booking and payment system will mean that more visitors turn into bookings. The Kigo payment system is designed to make things as simple and as effective for you as a property manager while also making it as simple and clear as possible for your guests.
With Kigo's system, you can even display prices in multiple currencies on your website and give your guests precise information about how much the final booking will be. This projects professionalism and inspires confidence in your brand.
As an added bonus, reservation payment details are automatically integrated with Kigo's back-end property management functions, saving you substantial time and effort.
Effective and Efficient Reporting
On the subject of reporting functions, Kigo's "6 Ways Booking Software Can Increase Your Bottom Line" states: One of the most time-consuming and expensive mistakes made in vacation rental management is redundant processes. In times past, booking and reporting processes were segmented, since the information from each existed in separate data silos.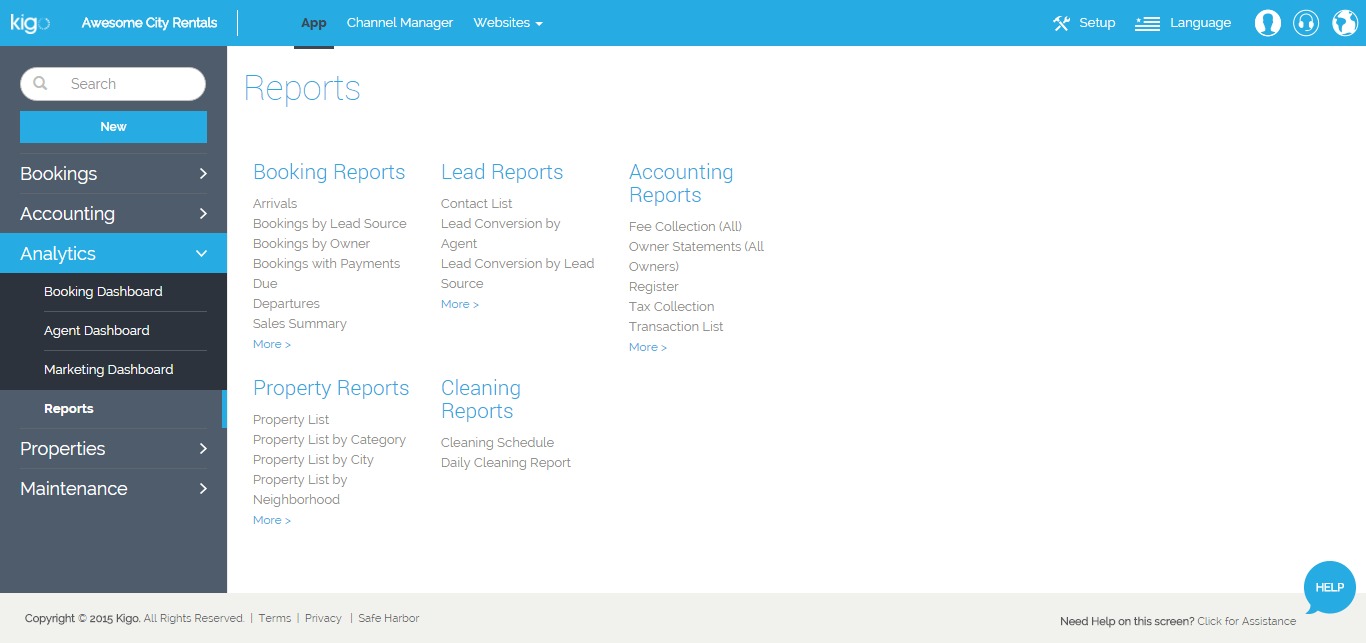 Kigo's software gives you access to a wide variety of reports to improve your efficiency and grow your vacation rental management business.
Now, however, it is possible to integrate information from both processes into one vacation rental software solution. Thus, guest invoicing, owner statements, income and expense tracking, and booking statistics are all available in one centralized data base, increasing productivity and profitability across the board."
Kigo's accounting and reporting functions include:
Income and expense tracking
Booking statistics
Guest Statements
Owner Statements
Accounting tools
Sophisticated dashboards
Advanced reports
These automation tools support your vacation rental property management business processes in the best possible way. Designed specifically for the vacation property management industry, each aspect of Kigo's software is aimed at making your business run as smoothly as possible while supporting a positive guest experience from initial inquiry to repeat booking and beyond.
Are you eager to get your hands on this state-of-the-art tool? Contact Kigo today to begin your free trial.