Vacation Rental Booking Software Reduces Friction
As a vacation rental property manager, you can spend your time and marketing budget attracting travelers to your website, only to have a potential guest abandon the booking process at the last minute.
What was the source of the lost conversion? The Kissmetrics article "How to Win the War against Conversion Friction" answers: "Friction is anything that gets in the way of conversions."
Request a free online demo of Kigo's booking software today to see how easy and efficient booking through our reservation management system can be.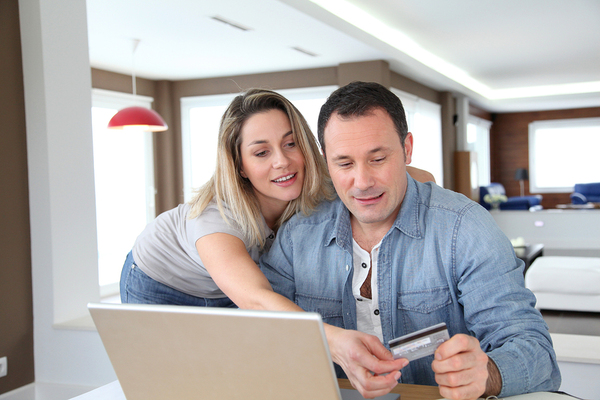 Is your booking process frictionless for potential guests?
Mike Perla, Conversion Optimization Manager at BB&T, characterizes friction in this way: "Friction arises from any element of the conversion process that causes frustration, mental fatigue, or confusion."
Michael Aagaard, Content Evangelist at ContentVerve, adds: "I define friction as anything that slows down the decision-making process of the prospects. By mitigating friction we can build momentum, accelerate decisions, and get more prospects safely through each step in the conversion process."
In the case of vacation rental property managers, reducing friction leads to increased bookings. The question is, however, how can you reduce friction in your booking process?
Conversion Starts with a Great Vacation Rental Website
Seamless booking starts with a well-designed website. Kigo's "Vacation Rental Repeat Bookings Driven by Experience" notes: "A well-designed website provides ease of navigation, clear calls to action, and a streamlined look and feel for the guest. Payment processing must be frictionless, and the availability calendar must be up-to-date and accurate."
What are some common elements of good website design for vacation rental property management companies? Kigo's "Improve Your Vacation Rental Property Business: Show off Your Best Side" notes three elements that can make or break your website. They are:
Responsive design: The article notes: "If your website does not perform and display as well on mobile as it does on a desktop-based device, you will lose a significant number of potential guests before they even read your listing."

Clean, Crisp Copy: Your property listings must contain compelling language that entices visitors to book your properties quickly.

High Quality Images: A large number of web visitors prefer pictures and videos over text-only listings. When using images or videos, ensure that they are of high quality to speed the booking process along.
Kigo's web design options enable you to make the most of your vacation rental website. With a great selection of templates available, Kigo websites are all responsive, ensuring that your properties are displayed in the best way across multiple devices.
Additionally, Kigo offers customized web design for vacation rental management companies who want to incorporate a strong brand message into their website and further customize the user experience.
The Nuts and Bolts of Frictionless Booking Software
Kigo's Reservation Management system provides availability calendars which are easy to read, booking widgets to streamline the booking process, and easy payment options for guests. The ability to process online reservations eliminates one of the potential pain points in the booking process.
Guests who can complete a payment transaction online are more apt to booking immediately than are those who have to perform a multi-step reservation process. Kigo's "6 Ways Booking Software Can Increase Your Bottom Line" states: "Convenience and transparency in payment processing keeps guests satisfied and promotes repeat bookings, thus improving profit over time."
Kigo's e-signature feature eliminates the need to mail rental agreements to guests for signature and require the guests to mail agreements back to you. This convenience is greatly appreciated by the vast majority of guests, and further reduces friction in the booking process.
Additionally, Kigo's email templates make communication with guests virtually effortless. You can configure your email templates according to your own automation needs. For instance, email templates make it easy to send booking confirmation emails and payment reminders automatically, thus saving you time and keeping your guests on point.

Watch this video to explore all Kigo has to offer to remove friction from your processes.
The Bottom Line
Friction in your booking process results in lost bookings. Eliminating friction, on the other hand, increases bookings and drives revenue growth. Kigo's Reservation Management software smooths the potential bumps in the road to booking, streamlines all the processes involved from initial inquiry to payment processing and confirmation, and enables your guests to conveniently book your properties.
"This calendar system offers real time booking which facilitates the booking system of apartments. It also alerts you with an email when a new booking occurs. I love that it can link with partner agents to offer your rentals and increase your profitability!" Christopher Miller, Trips Europe
Reduce Friction, Increase Revenue with Kigo Booking Software
Request a free demo of Kigo's booking software today to see how easy and efficient booking through our reservation management system can be.
---
Read More Related to Booking Software: