The Overlooked Advantage of Channel Management Software
Discussing vacation rental channel management software, an article from Flipkey states that:
"Managing your vacation rental properties through various online channels is always a rewarding experience in terms of bookings."
As a vacation rental property manager, no doubt you agree. However, for some managers, listing with portal partners is a bit of a love-hate relationship. Direct bookings can net more revenue per booking, while the broad marketing reach of listing partners like Airbnb, HomeAway, and Flipkey yields more bookings overall than many companies could manage to attract on their own.
How do you leverage the benefits of both? The answer lies in how you use your channel management software.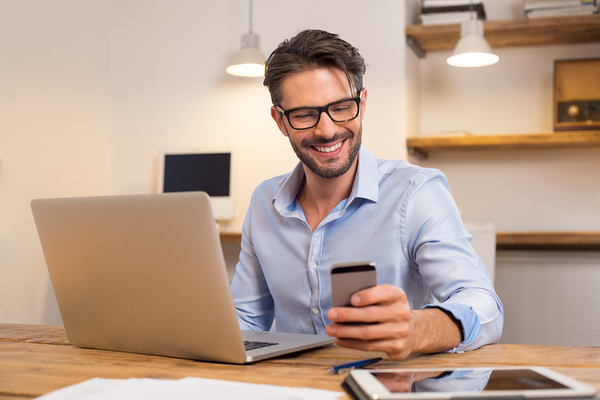 The Value of Using Listing Partners
Although they have fees, there are significant advantages to be had by listing your properties with popular listing partners. These channels support lead generation and help bring in new guests with very little effort on behalf of the property management company.
Think of them as tools that do much of the marketing for you and significantly increase your reach. You'll attract travelers you could have reached through other promotional tools alone. This helps you better establish your customer base and build a strong brand.
How to Use Traveler Fees to Boost Your Vacation Rental Bookings
But once you've attracted new customers and developed your business, your work doesn't end. To truly be successful long-term, you need to retain guests by providing a great vacation rental website experience.
While channels serve as excellent lead generation tools, a user-friendly, a well-optimized website is your best tool for guest retention. When returning guests come directly to your website to book another visit, they can avoid the travelers fees associated with channel websites—a savings that increasingly savvy travelers appreciate.
To encourage repeat bookings, consider launching a well-timed email campaign for guests who have booked with you before that describes the benefit of booking directly. As an added bonus, you can use the same email campaign to encourage your previous guests to refer a friend who would like to save money by booking directly with you.
Are You Ready to Leverage Channel Management Software to Increase Your Bookings?
By adopting a strategy that supports bookings through both channels and your own website, you get the best of both worlds - direct and indirect bookings that keep your revenue growing year over year. Kigo's channel manager software makes it easy to manage your listings across multiple listing sites.
Want to see Kigo's solution at work? Schedule your no-obligation, web-based demo at your convenience.
For more insights, read other posts related to Channel Management Software.