Putting the "You" in Vacation Rental Marketing
Kigo's "Best Advice for Vacation Rental Marketing Blog - Tell a Story" notes: "Your blog is the place where you can convey your personality most clearly to your guests and make a real connection with them on a personal level."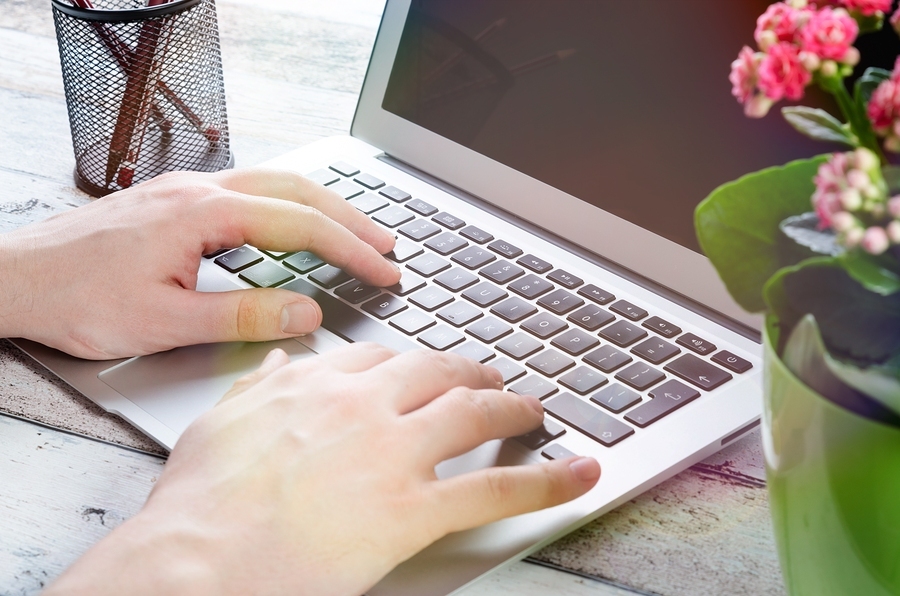 Use your blog to include your guests in the story of your property.
Copywriting for Success
Now, however, it is time for a deeper dive into how to best tell the story to your potential guests. The simple answer is to make some improvements to your copywriting skills. In VRMB's "Writing Vacation Rental Descriptions Experiment", Matt Landau observes:
"So, 2 out of every 1000 travelers (0.2%) that see your property title (on a listing site) decide to stay with you. These are not outrageous estimates for most owners. But I am here to tell you that we can double, triple, or ideally centuple (10x) that amount with improvement in ONE area: copywriting."
The reality is simple. In order to be effective, copywriting must be crisp, clean, and enticing. This is easier said than done for most vacation rental property managers, whose strengths lie, not in writing skill necessarily, but in property management.
Shifting the Focus to the Guest "You"
One of the most common mistakes made in writing copy for property listings or vacation rental marketing blogs is having a focus on just the features of a certain property. While you may think that is what travelers want to know, the reality is that they want to know much more than just a dry list of property features.
While no one is advocating leaving the attractive features of your property out of your listings, it is imperative that your listing strike an emotional chord with your audience. So, what touches the emotions of people?
People are moved when they can picture themselves in the scene. VRMA's "3 Easy Marketing Tricks to Attract More Vacationers to Your Rental Properties" describes the concept this way:
"Go onto your site and read your current content. How is your approach? Do you use verbiage that just describes your company the whole time? Instead of stating facts about your vacation rental company or pushing discount codes down their throat to try and sell your property, position yourself as a solution to your customer's problem. Use lots of "you" and little "we." It's a simple change that can make a large impact.

"Taking an honest look at your property listings, can you safely say that a complete stranger reading the listing would be able to picture himself in your property with just the words that you have used to describe it? If the answer is "no", it is time to make some changes.
How to Elicit the Daydream Factor in Vacation Rental Marketing Copy
Your goal when writing your property listing is to prompt your readers to picture themselves actually in your property, taking advantage of all it has to offer. For instance, suppose that you have a comfortable king-size bed in the master suite of your vacation rental property. You could simply list the feature as "king-size bed in master suite".
While that is accurate, it is not exactly likely to prompt a potential guest to book right away. However, suppose the description read something like this:
"After an exciting day at (insert attraction here), you can sink into the luxurious comfort of the master suite's king-size bed to enjoy a blissfully deep sleep."
Which description sounds more appealing to you?
The Vacation Rental Manager's Guide to Writing Property Listings that Convert using Emotion
The key to writing emotive copy is actually quite simple. Here is a little guide to help you get started:
Begin by listing the features you think will be more important to your guests. Tip: Review previous guest comments. Your guests will generally mention the things they liked best about your property.
Thinking about each feature, contemplate how that feature affects the senses. For instance, in the case of the bed, you might picture the feel of the high-thread count sheets you provide for your guests. For the entertainment center, you might picture the coziness of nestling with a loved one while having a movie night.
Write the scene as it would be felt by your guest. Use plenty of adjectives to make your readers start day dreaming about how wonderful your property will be once they arrive. Have some fun with your word play, but avoid being overly flowery in your description. Make sure that everything you mention is true.
Let the description wait for a day before you read it again. Look for spelling and grammar errors. If the description still looks good to you after a day, post it.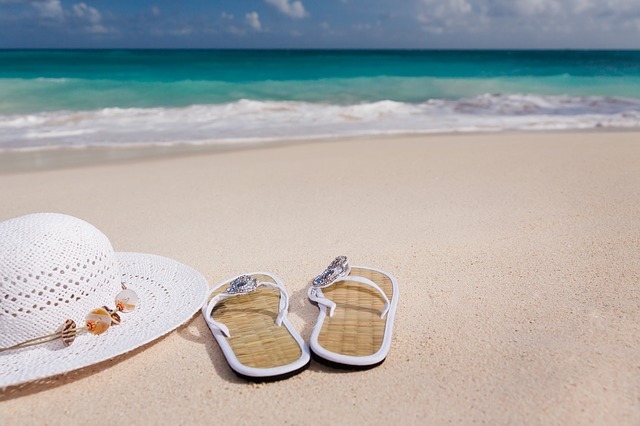 Write your copy in such a way that your guest can picture slipping into these shoes and taking a walk.
Blogs and Social Media Posts
The same principles apply for your vacation rental marketing blogs and social media posts. Remember that you want to tell a story with your content. However, the story should not just be about your vacation rental company or your particular property. It should also be about the guest experience. It should be both personable and personal.
Want to learn more ways to energize your vacation rental marketing and increase your bookings?
Sign up for the Kigo newsletter and get even more great marketing tips and tricks today.