Mobile Bookings Set to Take Over the Vacation Rental World
A recent Skift report highlighted the surprising fact that even in 2016, more than half of travel bookings still occur offline or through retail travel agents. The report makes this bold prediction:
"By 2020, the travel industry will have the highest percentage of online payments in relation to all sales than any other industry on Earth."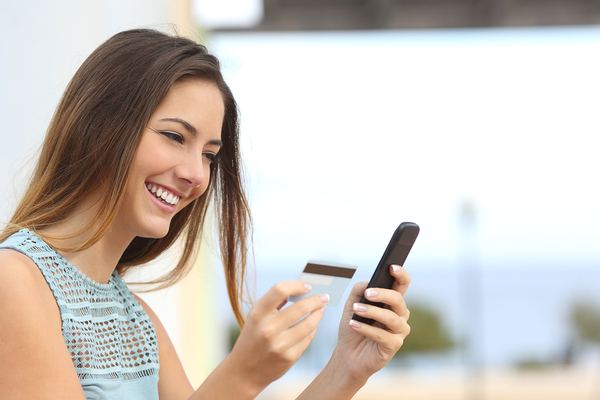 Mobile bookings are on the rise!
The Meteoric Rise of Mobile Travel Bookings
eMarketer agrees with that assessment. Their article "By 2016, Most Digital Travel Bookers Will Use Mobile Devices" states:
"In 2016, 51.8 percent of travelers who book trips via digital means will do so using a mobile device, according to eMarketer's latest estimates of digital and travel research and booking. That will be up from 43.8 percent this year (2015)".
The article continues: "While travel sales booked via mobile are smaller, at $52.08 billion this year, the segment will continue to eat away at desktop's share. Mobile will represent 31.0 percent of digital travel sales this year. That number will climb to 46.0 percent by 2019."
But it's not just mobile bookings that are on the rise. The eMarketer report also indicates that more and more travelers are performing their travel research on mobile devices as well. It notes that 91% of those who research travel options on mobile devices will use a smartphone to do so, compared with 69.3 percent who use a tablet.
What Does This Mean for Vacation Rental Property Management Companies?
Simply put, it means that:
Property managers need to ensure that their websites, and the booking apps that run on them, use fully responsive design to compete in a world gone mobile.
Your online reservation system must include a secure and flexible payment solution allowing guests to book and pay with only a few clicks.
A frictionless vacation rental booking process is critical given increasing competition and choices.
But how do you get there from here? A recent VRMA article emphasized the importance of using modern technology tools to remain competitive as the mobile market heats up. Discussing the entry of a new breed of property management company that relies heavily on software tools, the article notes:
"Competing with these new business models requires PMCs to adopt distribution best practices and to invest in technology that can reduce operating costs."
Is your reservation system cumbersome, or competitive and cost-effective?
This is where Kigo can really make a difference for your vacation rental property management company. Kigo's vacation rental reservation system:
Enables mobile bookings directly on your website
Manages all the reservations made on other channels with any device.
Incorporates secure payment gateways
Thus, your reservation system becomes, not a cumbersome process, but a streamlined, highly efficient, cost-effective management system.
Would you like to see how Kigo works? Simply schedule your no-obligation, web-based demo at your convenience.