LGBT is Growing Demographic for Vacation Rentals
According to "Out Now Global LGBT Travel Industry Survey", the first tourism industry study of its kind, it is estimated that
the global LGBT travel market is worth $202 billion.
By any objective standard, that is a huge number.
Are you shouting the same message to the entire market, or targeting demographics in your vacation rental marketing strategy?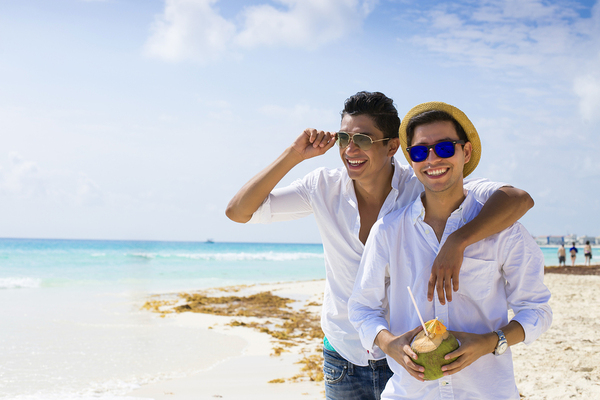 Does your vacation rental marketing strategy include this growing demographic?
LGBT Travel Trends
As social acceptance and LGBT rights become evolved, the travel market for LGBT couples continues to grow exponentially. Travelpulse mentions three current trends that are having an impact on travel for this demographic. They are:
Legal recognition for same sex marriage.
Growth in small to mid-size business marketing to the LGBT community.
Training and certification aimed at attracting and accomodating LGBT travelers.
Regarding the financial impact of same-sex marriage on travel spending, the GayWeddingInstitute.com reports the following statistics:
From June 2015 to June 2016, same sex couples spent more than $1.3 billion on their weddings.
51 percent of LGBT individuals surveyed found it challenging to find themselves represented in wedding resources.
99 percent found it very positive to see businesses which use same-sex couples or same-sex weddings as part of their marketing campaigns.
Vacation Rental Marketers Slow to Get Aboard
Despite abundant evidence that LGBT travelers are both willing and able to spend money on destinations that cater to their preferences, the vacation rental industry has been slow to meet the rising demand.
Ian Johnson, CEO of Out Now, notes about the findings of the LGBT survey:
"To unlock the potential available the study shows the industry clearly needs to do more to educate their own staff through training, as well as allocate proper levels of funding in line with the total spend which this market now accounts for in the tourism sector. LGBT people reward companies that understand and meet their needs as customers through substantial levels of consumer loyalty - and revenues."
The study found that just 57 percent of organizations have invested some resources in marketing to LGBT travelers. Of those organizations that have invested in LGBT marketing, 59 percent have spent less than $10,000 targeting this potentially lucrative demographic.
This is the case despite an obvious positive ROI for marketing to LGBT travelers. 58 percent of respondents that used LGBT-targeted marketing saw increased customer bookings as a direct result and 90 percent of respondents reported positive outcomes from targeting the market.
Clearly, there is reason to consider how to best market your vacation rental properties to the LGBT traveler.
Vacation Rental Marketing Strategies that Work
The survey noted some marketing missteps that should be avoided when targeting LGBT travelers, such as:
Using stereotypes instead of actually doing market research about this demographic.
Focusing on one sex or the other, instead of making marketing materials applicable to both gay men and women.
As with any other demographic you target for marketing purposes, it is important to do your research and then create content that is relevant and engaging to your audience. For instance, if you have the perfect venue for a wedding and can accommodate wedding guests as well as the married couple, why not capture your part of the $1.3 billion spent on same-sex weddings and consider marketing your property as a great place for an intimate ceremony and honeymoon?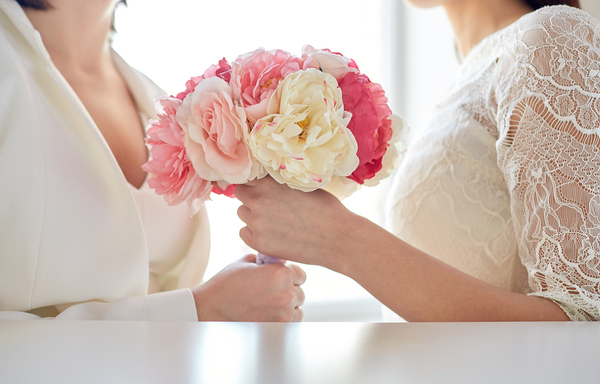 Could your vacation rental properties be marketed as a good venue for same-sex weddings and honeymoon spots?
Are You Ready to Boost Your Bookings through Targeted Vacation Rental Marketing?
Good vacation rental marketing means observing trends in society and travel and adopting a marketing strategy to reach new and emerging demographics.
Looking for More Vacation Rental Marketing Resources? Check Out These Free eBooks: