Improve Your Vacation Rental Property Business: Show Off Your Best Side
Once upon a time, when vacation rentals were few and far between, it was possible to distinguish your properties from others by providing the nicest accommodations at affordable prices. In those days, a simple newspaper ad or even word-of-mouth was just about all the marketing you needed to do.
Now, however, the vacation rental industry operates on an entirely new plane. With literally thousands of vacation rental properties from which to choose, you must make your properties stand out from the competition in two key areas: both in person and online. How can you show off your property's best side in both these venues?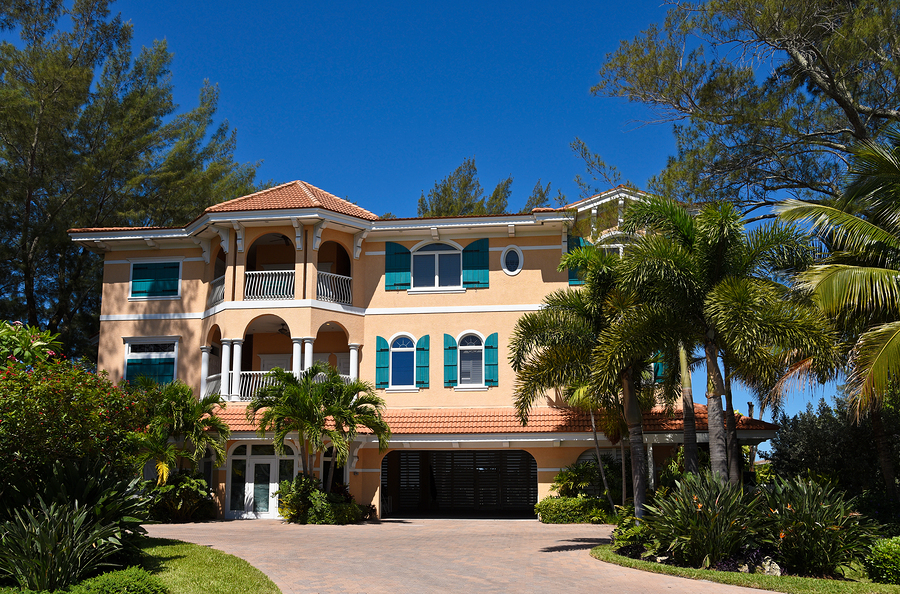 Is your vacation rental property inviting, both in person and online?
Creating a Space that Invites
The first step toward success in the vacation rental property management business is having a property that is attractive to travelers. Therefore, you must put a great deal of thought into making your property the type of place that offers travelers what they really want in a vacation rental.
To do this, you must consider your ideal guest. What features and amenities would most appeal to this person? For instance, if you are targeting families as guests, you will include in your rental property family-friendly things like board games, age-appropriate DVDs, and perhaps some discount packages to area attractions that cater to families with small children.
On the other hand, if your ideal guest is an adult with an eye on a luxurious vacation, you will choose furnishings and amenities that promote a luxury feel to your property.
Giving careful thought to your target audience will help you choose the design and décor of your property appropriately to attract the attention of your desired guests. Remember the principle of supply and demand. If you consistently meet and exceed the quality that your guests require, you will be able to increase the price of your bookings and make more profit over time.
Creating an Experience that Ignites
Once you have your property whipped into shape to attract the right sort of guests, it is time to move your marketing strategies to a new level. After all, no matter how great your property is, if no one sees it, you will not be successful in the vacation rental property management business.
So, how do you market your listings to attract the right guests? Once again, the key is in knowing who those guests are. Once you figure that out, you can target your marketing message directly where it needs to go.
The article "How to Increase Profits from Your Holiday Home-3 Top Tips" gives this advice: "Build relationships with your ideal customer on social media. Find where they hang out - Twitter, Facebook, Google+ ? Use these platforms to build relationships, in other words let them know you exist, what you can offer them and that you are there for them if they need you."
Respond to inquiries as quickly as possible, and keep the lines of communication with your guests open even after their stay with you ends by sending them a newsletter and other emails throughout the year. In other words, build and nurture a strong relationship with your guests.
Creating a Website that Excites
Just as you design and decorate your physical vacation rental to be appealing to all the senses of your ideal guest, you should also ensure that your website is appealing on an emotional level for web visitors. There are a few key elements your website must have for stellar results.
1) Your website design must be responsive.
A growing number of potential travelers search for vacation rentals via mobile devices. If your website does not perform and display as well on mobile as it does on a desktop-based device, you will lose a significant number of potential guests before they even read your listing.
2) Your listing copy must be clean, crisp, and compelling.
The article "Writing Vacation Rental Description Experiment" notes about how to write your listings: "Vacation rentals with titles/descriptions that are clean, descriptive, and professionally written perform more than twice as well as descriptions that are not."
Kigo's "The Secret of Writing Great Vacation Rental Copy" provides tips for listing success such as: including an emotional hook in your listing; outlining the value, features, and benefits of your property; and including a clear, strong call to action to prompt increased bookings.
3) Use high-quality, emotive pictures.
Kigo's "Images that Sell. Trade Secrets from Photography Experts" explores the value of high-quality photos, noting: "Images are probably the best way you can grab the attention of people scrolling past your website." Use that fact to your advantage by including enticing pictures or videos that provoke an emotional response in your viewers.

Kigo's custom website services provide mobile-responsive, SEO-optimized options.
The Bottom Line
In order to be competitive in the vacation rental industry today, you must show off your best side, both at your physical property location and online. Understanding and catering to the desires of your potential guests will improve your bookings and lead to success.
Ensuring that your website is responsive and that your content is enticing to web visitors is also essential to continued growth for your vacation rental business. Kigo's website design options can greatly enhance the effectiveness of your vacation rental marketing. To see Kigo's solution in action, request a demo today.