How to Target Millennials with Vacation Rental Marketing
The age of the millennial traveler has arrived. Kigo's "Understanding the Millennial Traveler" notes: "Millennials are now the biggest demographic in the world. They have overtaken Baby Boomers as the largest section of the population."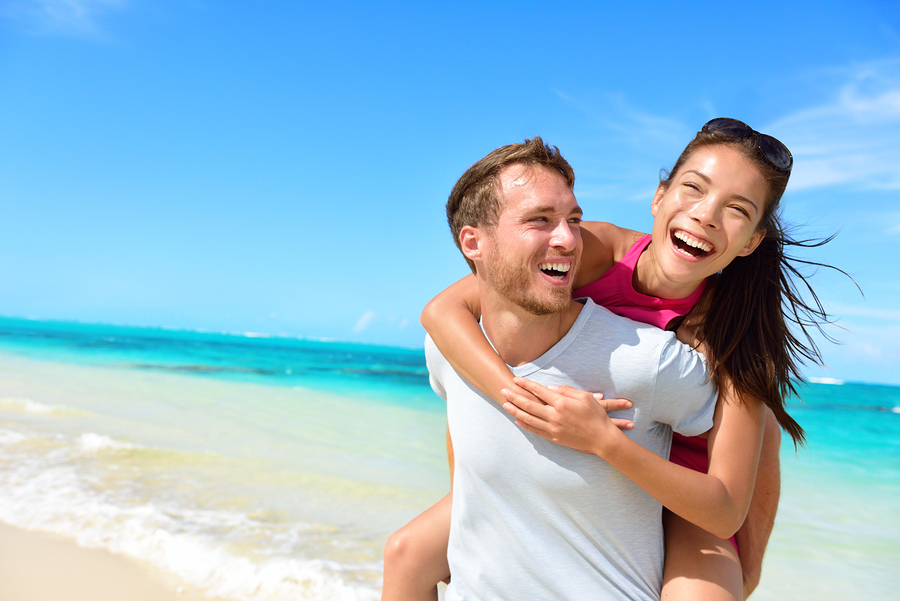 Are you appealing to the growing number of millennial travelers?
What does this mean for your vacation rental marketing strategy? Simply put, it means you must tailor your offerings to millennials to take full advantage of the opportunities this demographic represents.
Millennial Travel by the Numbers
To market effectively to millennials, it is important to understand how, when, where, and why they travel. Consider the following millennial travel trends:
Tnooz.com reports that there are some 80 million Millennials in the U.S. with a combined spending power of $600 billion.
According to Kigo's "Book Your Share of the Rising Vacation Rental Industry", millennials plan to spend an average of $2900 on travel this year.
An MMGY Global survey of 2,300 U.S. adults reveals that 37 percent of millennials intend to take at least one overnight leisure trip during the next six months.
Forbes reports that by 2020, millennial travelers will take 320 million international trips.
66 percent of millennials list travel as a very important part of their lives, according to research from PhoCusWrite.
Boston Consulting Group reports that millennials are more interested in travel than other demographics by 23 percentage points.
44 percent of millennials ask for travel opinions on social media, according to Chase Card Services.
Chase also reports that 97 percent of millennials post on social media while traveling, and 73 percent post at least once a day during their vacation.
Millennial Travel: A Study in Contrasts
Skift Trends Reports' "The State of Millennials and Travel 2016: A Study in Contradictions" observes: "Research reveals that millennials are strategically thrifty. They might skimp on a flight and hotel room for instance in order to splurge on a meal. Despite their affinity for social media, they also crave authentic, offline experiences. Despite their reputation for being immune to loyalty programs, millennials will stick with a brand if the perks are good enough."
Often, assumptions made about millennial travel prove to be faulty. For instance, the concept that millennials prefer partying over cultural experiences or prefer junk food on their travels to save a bit of money is not entirely accurate.
Forbes' "Are Millennial Travel Trends Shifting in 2016?" reports that a study by Topdeck Travel reveals some surprising insights about the millennial travel mindset.
The article states: "The survey revealed that this younger generation is no longer seeking a party-animal atmosphere when traveling, and instead wants to fully immerse themselves into new cultures, and feast on local cuisine. In fact, of the group surveyed, experiencing a new culture (86 percent) and eating local foods (69 percent) were listed as common determining factors for motivating people aged 18 to 24 to travel - ahead of partying (44 percent) and shopping (28 percent). More specifically, 98 percent of younger generations ranked 'eating local cuisine' as something that was very important (more than 5 out of 10) when they traveled. In fact, 37 percent of millennials avoid junk food when traveling."
The survey additionally noted that almost three-quarters of millennials do their own travel planning and booking, and half do so six months in advance of their planned travel date. While it is true that 49 percent of millennials have taken a spur-of-the-moment vacation, it appears that an equal number plan ahead. This at least partially contradicts the concept that millennial travelers take a haphazard approach to travel planning.
Vacation Rental Marketing to Millennials
Accommodating millennial travel behaviors involves a number of elements. For instance, since millennials prefer to handle booking on their own, it is important for your booking process to be as seamless as possible to appeal to millennials.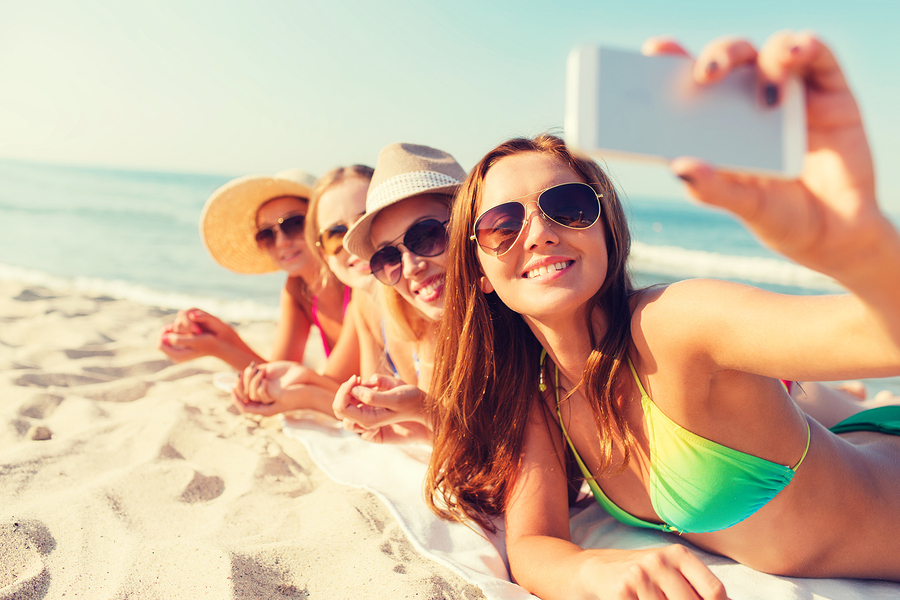 Millennials post to social media often while on vacation.
Your website design must be responsive, as millennials prefer to use mobile devices to make online reservations. Ensuring responsive design attracts digital savvy travelers of all ages, but this is particularly true for millennial travelers.
For those millennial travelers who still like a last-minute booking, vacation rental management software that incorporates revenue or yield management helps you make the most of those last-minute bookings.
Many millennials are social travelers. They travel alone and may not be able to afford an entire property on their own. They are open to socializing and meeting new people on their travels.
For this segment of your potential guests, it is wise to adapt your standard policies. For instance, as a VR manager, you can focus some attention to connecting social travelers from all over the world with access to affordable vacation rentals, one room at a time. This way you can also increase yield margins while solving low occupancy rates.
Kigo's vacation rental software includes a fully integrated, millennial-friendly booking system, a beautifully designed responsive website, channel management to coordinate your bookings across various channel partners millennials prefer, and revenue management to maximize those last-minute millennial bookings.
Are you ready to see how Kigo's solution can rev up your marketing for millennial travelers? Request a demo today!