Holiday Rental Update: Vacation Rental Website News
As a vacation rental manager, you may find it hard to keep up with the ever-changing world of channel partners. Kigo's channel management solution enables vacation rental property managers to easily coordinate with multiple channel partners, even in the face of constant change and consolidation within the vacation rental industry.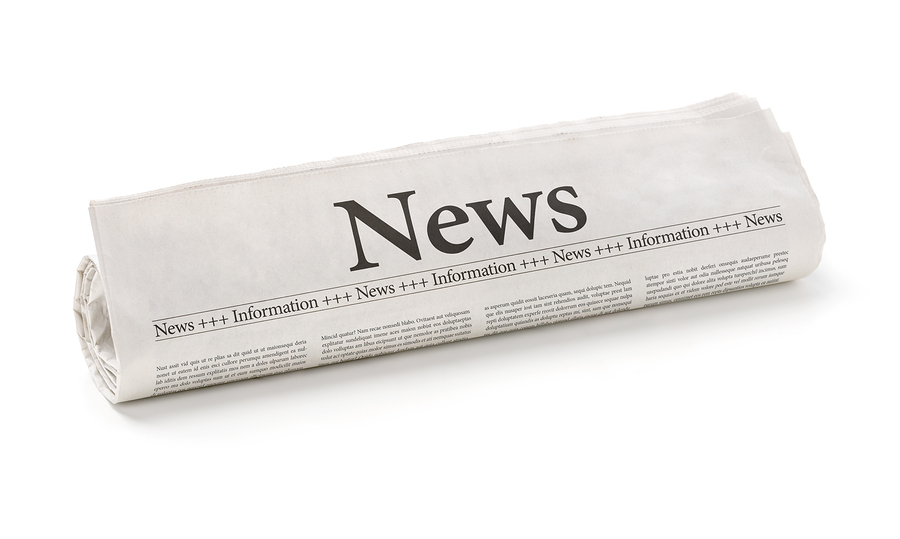 The news is in: The vacation rental industry is constantly changing.
Here are a few recent news items from some of Kigo's many portal partners:
European Vacation Rental Site HouseTrip Joins the TripAdvisor Family
Holiday rental vacation site HouseTrip has been acquired by TripAdvisor for an undisclosed sum. One of the largest holiday rental websites in the world, the London-based company offers holiday rentals in Europe, Asia, Africa, North America, South America, and Australia.
According to Skift's "TripAdvisor Buys European Vacation Rental Site HouseTrip", HouseTrip will join FlipKey, HolidayLettings, Niumbia, and VacationHomeRentals.com as part of the TripAdvisor family of companies.
Dermot Halpin, president, TripAdvisor Vacation Rentals, says about the acquisition: "We're committed to growing TripAdvisor Vacation Rentals and providing travelers with the best possible selection of high quality homes, no matter their destination or budget. HouseTrip brings valuable choices to our travelers, particularly those visiting Europe."
Since TripAdvisor is one of Kigo's portal partners, Kigo customers will reap the benefits of this acquisition as the reach of their marketing efforts will expand to an ever-widening audience of potential guests.
AirBnB® Offers Business Travelers Better Options
Kigo portal partner AirBnB® has expanded its reach into the business travel sector. According to The National's "AirBnB Offers Business Travelers More Choices than a Hotel Stay", the AirBnB® decision to target business travelers by opening a portal specifically for them is paying off. Since the portal's launch last year, AirBnB® reports that more than 50,000 employees from 5,000 companies have used the rental site.
Olivier Gremillon, the managing director for AirBnB® in EMEA and customer as well, is quoted as saying: "I like hotels for a few days but prefer AirBnB® for more than that. It is nice to have the full use of a home, with more space, a place to cook and an extremely private atmosphere."
AirBnB® offers the advantages of price, quality of accommodation, and location for discerning business travelers in cities around the globe. As their listings continue to grow, Kigo clients will likely see increases in bookings from listing properties with this portal partner.
HomeAway Shakes Things Up
There is significant change in the wind for Kigo portal partner HomeAway. VRMintel's "Big Changes at HomeAway: Online Bookable Listings, No Subscription Tiers and More" lists a number of changes for HomeAway's channel partners. Here are some of the highlights:
HomeAway will be discontinuing multi-level subscriptions over the next several months. As the transition to a flat-rate annual subscription is phased in, property managers need to note that their listings' positions in search results will be based on HomeAway's best match system.
The cap for the service fee that HomeAway charges to travelers will drop by 20 percent effective June 1, 2016.
HomeAway has launched a "Vacation Rentals" tab on the Expedia.com homepage with the goal of expanding the number of travelers viewing HomeAway listings via Expedia.com.
HomeAway also announced plans to extend its marketing reach, improve its analytics, and bolster its security, making a partnership with HomeAway an even more attractive prospect for Kigo clients.
AccorHotels Acquires Vacation Rental Site Onefinestay
With an eye on expanding their global portfolio, AccorHotels announced the acquisition of vacation rental site Onefinestay, along with its investment in Oasis Collections and Squarebreak. Skift's "AccorHotels CEO: It's Foolish and Irresponsible to Fight against the Sharing Ecomony" notes that AccorHotel's move "speaks to a larger trend in the hospitality industry best summarized as 'if you can't beat 'em, join 'em.'"
AccorHotel's CEO believes that the investments illustrate the company's commitment to guest satisfaction. He observes: "To make sure the client remains with you, and has the same reassurance and guidelines of AccorHotels, it was critical to join hands and forces with Onefinestay. Your clients may stay at our hotel for one day and then at Onefinestay. It's the same leadership and reassurance. Otherwise you may lose them and you may not see them back."
As vacation rental properties attract more and more travelers each year, it seems likely that other hotel industry leaders will follow AccorHotel's example.
The Takeaway
These recent news items well illustrate the evolving nature of the vacation rental industry. In the face of constant change and consolidation within the industry, Kigo offers vacation rental managers the security of knowing that their listings with channel partners can be easily handled with Kigo's software solution.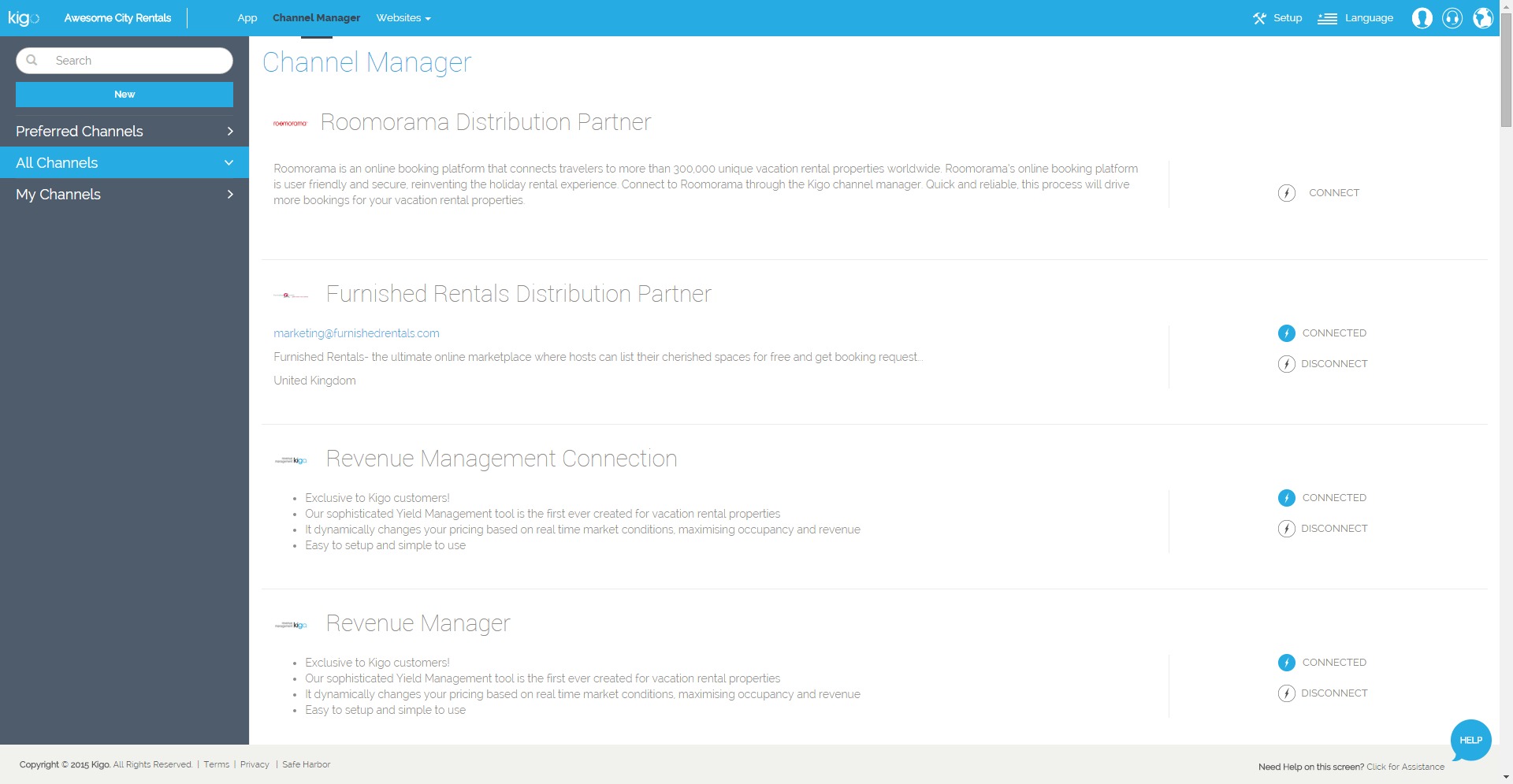 Let Kigo's Channel Manager handle the heavy lifting with your vacation rental listings.
Are you ready to easily manage all your vacation rental listings? Start your free trial today and promote your properties on multiple vacation rental websites with Kigo Channel Manager.