Best Advice for Vacation Rental Marketing Blog – Tell a Story
While well-displayed property listings are an important part of your vacation rental website, is it possible to do even more to tell the unique story of your property?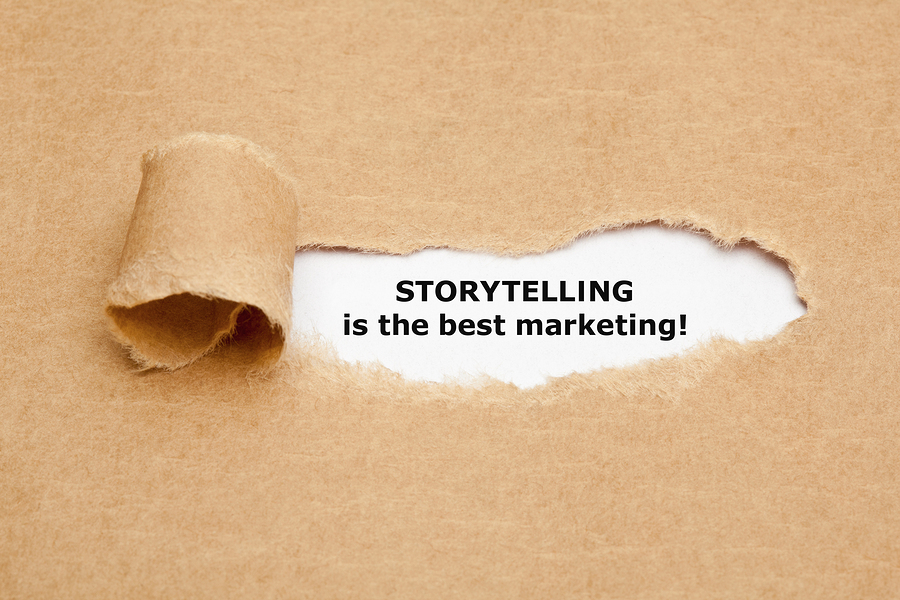 Use your vacation rental marketing blog to tell your special story.
Why a Vacation Rental Marketing Blog Is Important
B2C's "10 Unbelievable Statistics to Sell Your Boss on Business Blogging" reveals some impressive statistics about the effectiveness of blogs for your business. Here are a few highlights for your consideration:
Companies with active blogs generate 55 percent more site visits than those without blogs.
Businesses with blogs get 97 percent more links to their website.
Webpages of companies with active blogs get indexed a whopping 434 percent more often than do those without a blog.
Inbound marketing methods like blogging generate leads that cost 62 percent less than leads generated by more traditional outbound marketing
methods.
Still not convinced it's worth your time? Hubspot, a global leader in inbound marketing techniques, lists these reasons for maintaining a blog:
Blogging drives traffic to your website.
It helps convert that traffic into leads (and bookings, in the case of vacation rental blogs).
Blogging helps establish your authority.
Because blogs stay on your site indefinitely, they continue to generate leads for a much longer time than many other types of marketing campaigns.
Storytelling via Your Vacation Rental Marketing Blog
In Flipkey's "The #1 Strength of Vacation Rental Owners", Matt Landau states: "I believe the #1 reason travelers choose vacation rentals over traditional hotels is personality."
Your blog is the place where you can convey your personality most clearly to your guests and make a real connection with them on a personal level. Landau continues: "There's no better way to convey a sense of expertise or hospitality or authenticity than a blog. The best owners use their blog to fill guests in on everything from activities to insider tips around town. If you've ever gone somewhere new and had a friend/relative/host that showed or took you to all the best places so that you could maximize your vacation time, you know the beauty and value and comfort of being in someone else's capable hands."
CottageBlogger.com's "The 10 Habits of Remarkable and Successful Vacation Rental Owners" echoes Landau's sentiment, observing: "Travelers want more information than ever about their destinations. They also want a one-stop-shop rather than having to search through a bunch of resources that don't give the insider knowledge they are seeking. Successful owners appreciate they own that knowledge and share it freely. They are using blogs, Google + and creating Vacation Insider Guides. In doing so, they are becoming the go-to experts in their area. People searching for information and coming across these resources may not book the property then, but they might do at a later day, and will share what they have found with their friends, families and co-workers."
How to Tell Your Unique Vacation Rental Property Story
When writing for your vacation rental property blog, there are a few things to keep in mind. First, it is important to remember that your aim is to share your unique story and connect with your website visitors on a personal level. At the same time, you must incorporate good SEO practices to ensure that visitors find your website in the first place. Here are some tips to get you going:
1) Do your research.
Kigo's "How to Make Sure Your Vacation Rental Blog Posts Are Popular" provides this tip: "A good way to find out what's popular in the vacation rental industry is to keep an eye on what the leading websites are blogging about. By following their Facebook and Twitter accounts, you will be able to determine which posts are most popular by how many interactions they've received. The most likes, re-tweets or shares will give you an idea on what potential guests are most likely to engage with."
2) Post regularly.
Having a hit-and-miss blogging schedule confuses your web visitors and lessens the impact of your blog considerably. Make a plan for regular, consistent blogging and stick with it. You will find that your following grows over time.
3) Use a multi-media approach.
Kigo's "SEO Tips: 10 Blog Content Ideas for Vacation Rental Agencies" suggests a variety of ways to keep your content engaging, including:
Create top 10 lists (ie. top 10 area attractions, top 10 reasons to come to location X).
Create a variety of different sample itineraries to appeal to different types of travelers.
Use videos, infographics, and high-quality photos of your properties.
Post reviews of local attractions, restaurants, and so on.
4) Share on social media.
Kigo's "Top Blogging Tips for Vacation Rental Managers" notes: "Social media networks are excellent platforms for sharing blog content and increasing traffic to your website. So if you have Facebook, Twitter, Google+ and LinkedIn accounts, be sure to share your beautiful blog posts with your followers. Not only will it encourage engagement with previous guests, hashtagging allows you to share with a wider audience, linking back to your website."
Ready to Tell Your Story?
The best vacation rental website matches your unique brand and generates bookings. Kigo's website designs can be configured to do just that, while also accommodating a well-crafted blog to boost your vacation rental marketing efforts.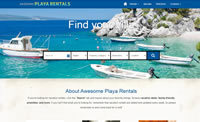 Kigo's beautiful web designs can be configured to include your vacation rental marketing blog easily.
Filling your vacation rental blog with fresh, relevant content will help you convey your unique story in a highly personal, emotive way that strengthens the relationships you build with your website visitors and guests over time.