Are Your Vacation Rental Payment Processes PCI Compliant?
Are your vacation rental payment processes secure? The hospitality industry is increasingly falling victim to data breaches.
To illustrate, Trustwave's 2013 Global Security Report noted that nine percent of all data breaches were in hospitality, making it the third most vulnerable industry. In Trustwave's 2015 report, however, that figure is up to 12 percent.
If you accept credit card payments, the potential for data breach is all too real.
Vacation Rental Payment Dilemma
Of course, it is impossible to meet guest expectations without providing online booking. The convenience of providing credit card information and receiving an instant confirmation of booking is simply too irresistible to the modern traveler. StatisticBrain reports that 57 percent of travel bookings now occur online and the trend is likely to continue for the foreseeable future.
This means that vacation rental management companies must seriously consider the safety of their guests' personal and financial information when accepting credit card payments.
The Potential Costs of Compromised Data
It is not just your guests who stand to lose if credit card information is compromised. Your vacation rental property management company can suffer significant losses as well in terms of fines, law suits, and perhaps most importantly, loss of brand reputation and trust from your guests.
According to Ponemon's "2015 Cost of Data Breach Study: United States", the average cost of a compromised record in the hospitality industry is $135. While the cost per capita in the hospitality industry is less than in the financial or health industries, it is still significant when you multiply that cost by the number of guests that stay in your properties each year.
Safety when Accepting Vacation Rental Payments Online
A secure booking process builds confidence and trust in your brand. This is especially important, considering that guests will abandon a booking before completing it if they feel uncomfortable with the security level of your site.
The article "Online Shopping Security: Best Practices for Businesses" notes:
"A recent study by payment handling firm Worldpay finds that, worldwide, 24 percent of online shoppers will not proceed through the stages of an online purchase unless they receive assurance that their security is being safeguarded along the way."
In the interests of safety for your organization and your guests, one of the requirements of a secure online booking system includes being PCI compliant. Providing a protected environment for your guests in this way represents an effort to provide superior service which is much appreciated by your guests.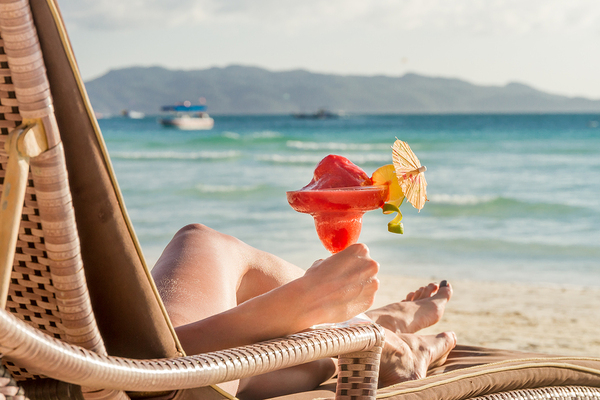 With Kigo's secure booking processes, your guests can enjoy their stay with confidence.
Would You Like to Provide Superior Security for Vacation Rental Payments?
Kigo's vacation rental booking software enables your guests to book your properties securely. Kigo provides:
Instant booking by credit card
Online payments integration with major credit card processors and banking institutions
PCI compliance
Insurance integration
Kigo online payment processes are not only secure, they also make your life as a manager easier with robust transaction reporting features. All online payments are automatically re-coded in Kigo's backend system. To save you time, reservation payment details are automatically filled in with the right amounts and the payment provider.
Ready to Process Secure Vacation Rental Payments?
Simply schedule your no-obligation, web-based demo at your convenience.
Read More Related to Vacation Rental Payments