A Basic Guide to Vacation Rental Marketing with Snapchat
Here's the marketing riddle of the day: What social media platform boasts more video views per day than Facebook and more users than Twitter? The answer: Snapchat!
Used mostly by the 18-34 demographic, Snapchat functions like a camera that records 10-second video moments or "Snaps" that disappear forever within 24 hours. Many brands now use Snapchat as part of their social media strategy. For instance, brands that previously budgeted all traditional advertising dollars to television ads are now beginning to designate that budget to Snapchat instead. That's how influential and prolific the channel has become. Should you hop on Snapchat? Let's find out.
Vacation Rental Marketing on Snapchat
Much like Instagram, Snapchat's visual content platform makes it a good fit for vacation rental marketers. Why? The millennial traveler likes to communicate via video. Snaps are a fun way to display quick pictures and videos of local events, property shots and even promotional coupons. Chances are really solid that your guests will be on Snapchat during a significant portion of their stay.
A second tactic for using Snapchat is a "Story". A Story is a collection of Snaps which can be played together. Stories, unlike individual Snaps, do not disappear within 10 seconds. Stories last for 24 hours and can be watched multiple times within that timeframe. Consider using Stories to highlight a series of moments - like the first snowfall and fireplace lighting at your ski property, or a stroll down the block outside your NYC apartment where you highlight shops and cafes.
Snapchat can also be used to update previous guests about property upgrades, calendar events and local promotions. It can definitely act as a live customer service channel. Consider using the platform to share screenshots of guest reviews as well. Adding customer service commentary to all your social media platforms, including Snapchat, will likely influence new and repeat vacation rental bookings.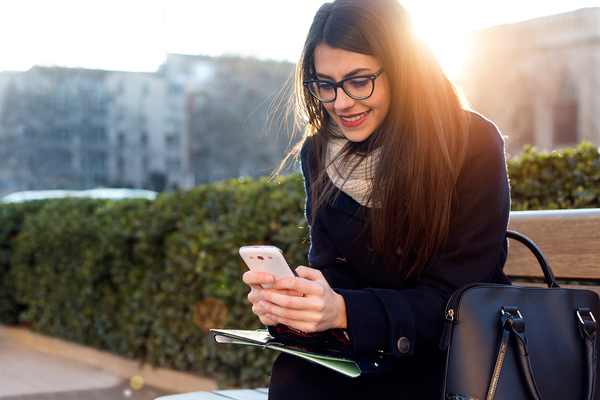 Should You Advertise on Snapchat?
Snapchat, much like Instagram, is a good social media platform for vacation rental marketers to explore. It is particularly popular with Millennials, making it a go-to destination for social media marketing. Snapchat had a huge year in 2016, and its recent partnership with Oracle Data Cloud means that paid advertising opportunities will only increase. As you start using Snapchat, focus on sharing authentic, fun, visually beautiful content. Build your audience. Talk to your customers and see if they are on Snapchat. Follow them and ask them to follow you. After you've built a following and you know your audience, paid advertising options might be something to explore. Is it cheap? Nope - and the cost will only increase. The more data and targeting options that the top social channels provide, the more expensive it will become. Paying to play is definitely strategic, but we recommend you start small, follow best practices and consider paid advertising after you build an audience strategy.
Would you like more tips about how to use various social media platforms to market your vacation properties? Download the Kigo ebook: How to Use Social Media to Increase Leads today!