4 Reasons to Get Your Vacation Rental Website Right
If most of your bookings come from portal partners like Booking.com, TripAdvisor, HomeAway, or Airbnb, is your own vacation rental website really still important?

The simple answer is "yes". Having a well-designed website serves a number of purposes.

Here are some of the top reasons for getting your vacation rental website right: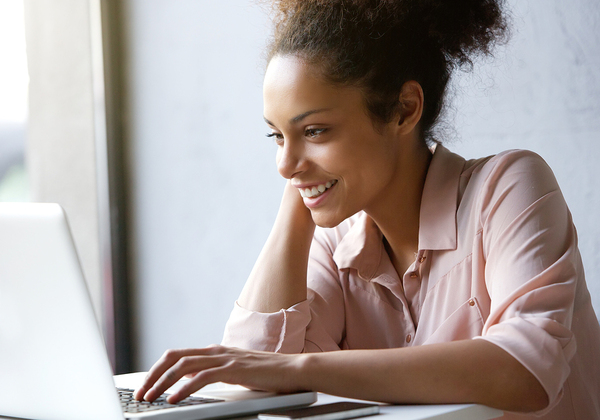 Providing a great website experience keeps guests happy and booking rates steadily rising.
The simple answer is "yes". Having a well-designed website serves a number of purposes. Here are some of the top reasons for getting your vacation rental website in excellent shape:
1) A great vacation rental website improves your conversion rates
When a guest lands on your site, you want to ensure that he or she is intrigued. Stunning visuals, easy navigation, and responsive design are all items that web visitors look for on a site. Simple design that leads a visitor naturally toward booking your property will drive an increase in direct bookings.
Regarding simple design, a recent Hubspot article notes:
"The goal is to lead visitors to complete a desired action, but in a way that feels natural and enjoyable. By adjusting the position, color, or size of certain elements, you can structure your site in such a way that visitors will be drawn to those elements first."
But what about guests who find your property listings on popular booking sites? Surprisingly, a number of travelers will check out your website before completing a booking with a portal partner. Savvy travelers know that your own website likely contains information not available in your listing on a partner portal, and those travelers will check out your website to see what else they can find regarding the property they are considering.
Even if they end up going back to the booking site to complete the booking, the information you have provided on your website may help them choose your property over another one on the site.
2) Get repeat vacation rental bookings
Whether a guest booked your property through a listing partner or booked directly through your website the first time, a great website makes it easy for guests to book again. Direct all previous guests to your website and point out the advantages of booking directly with you. Making each guest aware of your website may make it more likely that, in the future, guests will go straight to your website to book rather than go to a portal partner where guests will also see competitor listings from which to choose.
3) Build your brand
Brand building is almost impossible to do if you rely solely on popular booking partners for your bookings. You can, however, build your brand easily with your own vacation rental website. Consistent use of your logo, color scheme, and thematic elements will bolster your brand image with visitors.
What does that really do for your business?
An infographic shared by Hubspot notes that 66 percent of consumers are willing to pay more for a product if the brand delivers a positive brand experience.
With proper branding in place, your properties become instantly recognizable to returning visitors, rather than simply being "that place we stayed with the front porch rockers that time."
4) A great vacation rental website complements your other marketing strategies
If your marketing strategies include paid ads, social media ads, or email campaigns, a great vacation rental website is essential to your marketing success. Consider your website as home base and direct your marketing campaigns toward increasing website traffic. Once that traffic reaches its destination, make sure visitors get the best website experience possible.

Increase bookings with a Kigo vacation rental website.
Kigo's website design options provide guests with a stellar experience each time they visit your site. With affordable options ranging from adding a booking widget to your existing site to designing a customized responsive website that includes robust branding, Kigo has you covered. Want to see for yourself what Kigo offers? Simply request a demo today at no obligation.